The Proactive Quality Economy – Putting People First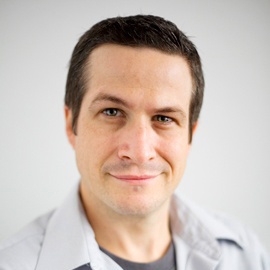 How Strong is the Quality Culture Across Your Enterprise?
Digital technology, the democratization of information and changing consumer perceptions of quality make for unprecedented challenging and volatile conditions. Social media is exposing business operations like never before, and poor outputs can impact the bottom line as well as reputation.
But if people are the challenge, they are also the solution.
Over the next two months, we'll be looking at the importance of building a quality culture across your organization in order to put people first. It's now essential for businesses to adopt an enterprise-wide culture of quality that extends to external stakeholders such as supply chain partners, reassuring the consumer by signaling quality in every area.
The Empowered Consumer
The digital revolution has redefined the relationship between businesses and consumers, and the balance of power is now tipped firmly in favour of consumers.
With today's informed and connected customers, quality has never mattered more. The empowered consumer has broadened the scope of quality beyond product and service to include the entire experience of the business. Consumers also engage with wider issues, including provenance, corporate and environmental responsibility, and workplace standards, throughout the supply chain.
The Right Talent and the Right Tools
As these consumer trends gather strength, they influence the perceptions of skilled graduates entering the job market and talented people in other sectors.
Growing numbers of businesses appreciate the importance of innovation in talent management. Scaling up R&D and procuring the best IT systems are great ways for companies to indicate to bright potential workers that they are serious about innovation.
Businesses that fail to attract and retain sufficient numbers of staff with the right skills, knowledge and experience rapidly find themselves falling short. By contrast, businesses able to work together across the enterprise with a robust quality culture in place – using standardized and automated platforms and procedures – and with talent management as a key consideration, will benefit consumers as well as the bottom line.
ISO 9001:2015 and Quality Culture
In practice, that means a centralized, controlled and common approach that consistently delivers quality. This will flex as the enterprise identifies potential improvements and opportunities, or as new tools and technologies emerge.
The 2015 update to ISO 9001 explicitly requires business leaders to demonstrate direct involvement in the Quality Management System. By engaging actively with the system, executive managers can contribute to the shaping of quality objectives, aligning them with the business's overall strategy. What's more, their meaningful involvement demonstrates to the wider organization the seriousness of its commitment to quality, guiding the everyday actions of employees.
Looking Forward
Over the next two months, we'll be discussing the many faces of a people-first approach to quality management in a series of posts that includes:
How Companies like Jaguar Land Rover Are Fostering an Enterprise-Wide Quality Culture
Talent Management – How Innovation can Attract the Brightest and Best to Your Food & Drink Business
From Patient to Partner – How Today's Healthcare is all about the Consumer
Find Out More About People First Quality Cultures in Our Complete Guide. Download: The Proactive Quality Guide to The People First Approach to Proactive Quality Management