Come Visit EtQ at the NAEM EHS & Sustainability Management Forum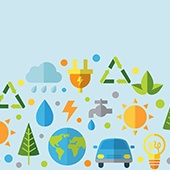 EtQ is excited to attend the 25th annual NAEM EHS & Sustainability Management Forum in Fort Lauderdale, FL from October 25th to October 27th.
This year, more than 275 companies will gather in-house with corporate EHS&S decision-makers and peer leaders to network, attend sessions and develop best practice solutions.
EtQ is a Gold Sponsor of the show and you can find us planted at booth 402!
NAEM hosts the largest annual gathering for environmental, health and safety (EHS) and sustainability decision-makers. This year, NAEM is encouraging attendees to bring their challenges and leave with solutions. Get exposed to new ideas, and come away energized and ready to implement tactics from corporate EHS&S decision makers and your peers.
Attendees will benefit from:
More than 650 attendees from over 275 companies across various industry sectors
A conference program developed by a committee of EHS&S peer leaders with four tracks and 20 peer-led sessions
Three keynote presentations. Past speakers have included: Paul Hawken, William McDonough, Andrew Winston, Wayne Balta, John Englander, Tim Mohin and Andy Savitz
Pre-conference networking events including a golf outing and an environmental service activity
We can't wait to showcase EtQ and talk about how software provides visibility into compliance, helps with risk and sustainability performance and offers features like Behavior-Based Safety, Health and Safety Management, Incident Management, Industrial Hygiene and more!
For more on EtQ and our EHS solutions come see us at booth 402 or follow us on twitter, where we'll be updating you on the event as it happens!
We look forward to talking all things health, safety, and environmental management with you.