Why Innovation is Key to Food Waste Reduction in the Supply Chain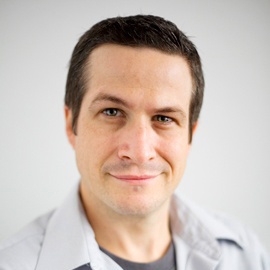 Pressure to reduce food industry waste is transforming the way companies operate. Here, we take a look at how innovative technology and integrated management systems can support ambitious goals.
An estimated 88 million tonnes of food is wasted in the EU every year – enough to feed up to 200 million people and costing an estimated €143 billion.
In the UK alone, an estimated £10 billion worth of food is thrown away post farmgate – 60% of which could have been avoided, according to a recent report from the government-funded waste advisory body WRAP.
These unacceptably high figures have far reaching implications in terms of social, economic and environmental impact – and put further pressure on stakeholders to work together to address the issue.
The good news is that it's starting to happen, with companies of all sizes stepping up efforts to reduce waste.
Crucially, the business case for investment in strategies to reduce food industry waste is strong. A recent report suggests that food operations that invest in curbing food waste could realize a 14-fold financial return – or more.
Improving visibility across the supply chain means knowing where food waste is generated. It puts organizations like yours in a position to identify possible causes and take preventative action.
This demands the capture of complex data from multiple sources – in real time – from the entire enterprise. Vital information that Quality Management and EHS Systems are designed to deliver.
In fact, the correct application and integration of these platforms will not only track safety, quality and compliance issues – they can also help organizations mitigate risks and prevent unnecessary food losses, even before they occur.
And with major retailers such as Tesco spearheading a drive for greater transparency of food waste data – both its own and that of its suppliers – organizations need visibility across all processes to take effective action.
To find out how to improve visibility and tackle food waste across your supply chain, download The Enterprise Quality Management System Handbook: Supporting a Quality Culture Across Your Business.