Q&A: What's the Impact of New EU Medical Device Regulations (MDR)?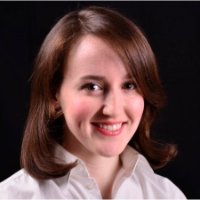 The most sweeping European medical device regulations in decades are slated to go into effect in 2020, leaving many manufacturers wondering what they need to do to get up to speed. Two years may sound like a lot of time to comply, but given the number of changes coming, waiting may not be an option.
We talked to Tony Parise, Life Sciences Product Strategist for EtQ, about what the new requirements mean for medical device manufacturers.
Q: What are some of the biggest changes in the new regulations that will impact device manufacturers?
Tony: From a new product development and manufacturing standpoint, the new MDR harmonizes with 21 CFR 820 and closes previous gaps in submissions, clinical requirements, effective evidence and the role of Notified Bodies (NBs).
What that means is the new product lifecycle process that's been in place for many years is going to change dramatically. In the past, companies would typically introduce products to the European market first, collecting post-market information that would then prepare them for the more rigorous FDA submission process. This strategy allowed companies to deliver their products to market faster.
That's going to change with the new MDR, because of the harmonization and rigor the new requirements introduce. Companies will have to reevaluate marketing, sales, and new product introduction strategies based on the changes.
Q: Can you describe some of the specific requirements that device manufacturers need to start preparing for?
Tony: For starters, MDR specifies that a Post Market Surveillance (PMS) plan must be part of the device's technical documentation. Annex III provides a list of 10 topics that the PMS plan has to cover.
Companies must also use the European Data Bank on Medical Devices (EUDAMED) electronic system for all reporting to relevant Competent Authorities. Member states will analyze the data, and manufacturers are expected to analyze theirs as well. Transparency is a guiding principle of the new regulations, and the EUDAMED data will even be made public for some devices.
Adding even more complexity are new classification rules for medical devices. There are some new devices that weren't previously classified, and they've also added new categories that will put some devices in a different level. So, manufacturers will want to carefully examine MDR classification rules in Annex VIII.
Each manufacturer also has to appoint a Person Responsible for Regulatory Compliance (PRRC). The MDR extends beyond device manufacturers to other supply chain resources as well, like distributors and importers who will now also have specific regulatory obligations.
That means manufacturers need to start considering their entire supply chain with regards to regulatory compliance. Agreements with EU Authorized Representatives (EUARs), if used, should be updated. One key is ensuring that your EUARs have defined plans to officially register and that they have enough insurance to cover their new liability.
Q: How does Unique Device Identification (UDI) fit into the new regulations?
Tony: Manufacturers will need to obtain an assigned UDI for each device prior to going on the market, and they also have to upload that information into EUDAMED. The UDI carrier must be on the device label or packaging, and, in the case of reusable devices, on the device itself.
Q: How will timing of the new regulations affect when companies need to start transitioning to the new law?
Tony: One concern we're hearing is that it may take up to a year and a half for regulatory bodies to become certified to the MDR standards. If the regulatory bodies can't accept submissions until then, that reduces the submission time for manufacturers with new products down to a year. Keep in mind, the new MDR does provide up to a 5-year transition period for current certificates.
Companies need to start preparing for the changes now, carefully monitoring the status of the NB they select to avoid any costly delays. Basically, you want to be ready to submit to a certified NB for a new application license or retention of license as soon as possible.
There's also a concern that with fewer total regulatory bodies, high demand could possibly constrain NB resources. The timing and availability of those organizations could impact the product lifecycle process, potentially making the US market more attractive since MDR and FDA requirements are now harmonized.
And while the changes are sweeping for Europe, most of the MDR changes are not new to manufacturing and selling medical devices in the US market. The good news is there's a good number of industry resources to help with shifting to the US market.
Q: How can companies prepare for the unannounced audits that the MDR will require notified bodies to conduct?
Tony: One big change the regulations introduce is to the relationship between manufacturers and NBs. Right now, NBs are more of an industry partner in helping manufacturers getting through the submissions process. That role is changing to more of an end-to-end product/process regulatory agent and an extension of the CA market surveillance.
As for what to expect, we know that vigilance and post-market complaints will continue to be one of the main sources of review, a leading metric of overall QMS effectiveness.
There are also changes to reporting timelines and electronic reporting. Manufacturers need to review their PMS procedures to make sure they clearly establish responsibility for providing this additional data and support. Manufacturers need to create procedures to deal with these requirements if they haven't already, and of course always be prepared for an audit.
Q: What do you think companies can expect during audits from a risk management perspective?
Tony: In terms of risk management, demonstrating the use of risk tools like Failure Mode Effects Analysis (FMEA), risk registers or decision trees will verify that decisions incorporate risk-based thinking. Manufacturers must show additional evidence that risk management is part of the end-to-end product lifecycle, which goes beyond just a CE approval.
Companies will want to make sure FMEAs are living documents that support the overall risk management process. They'll need to include legacy products as well as new products, using a closed-loop change control process from complaints to product design. For example, an initial count indicates that the new GSPR Checklist would have more than 220 items to review.
Q: We know the big companies have a lot of money and resources to throw into the transition. How will MDR affect smaller companies?
Tony: Smaller companies know they may not have the depth of in-house expertise when it comes to complying with the new MDR's more rigorous requirements. It becomes a question of how to ensure you have a revenue stream, knowing that you're going to have to up your game.
Q: From a practical perspective, what do those companies need to be doing?
Tony: They need to be reviewing the regulations and their product development process, asking where they need to make changes and whether they need to hire someone to help. Many may consider budgeting for a consultant to conduct a gap analysis, develop action plans, assist with training and even conduct mock audits.
The positive aspect is that small companies are more flexible and can adopt changes relatively quickly. A large company with in-house resources won't necessarily have the innovative ideas of a hired consultant who has experience with many different European medical device companies, as opposed to just one to two. Smaller companies can leverage that expertise and implement those changes to sustain or even improve their market positions.
Q: How does Brexit play into the MDR changes?
Tony: The European Commission announced that European Medicines Agency (EMA) headquarters has moved to Amsterdam, and I think the implications of Brexit haven't fully shaken out yet.
The life science industry in general wants to understand when the UK will determine what they're going to do in terms of honoring EU regulations, because there's a lot of uncertainty there. Manufacturers should closely monitor further developments in the UK to anticipate any significant consequences for their business.