What to Expect from EHS Today's Safety Leadership Conference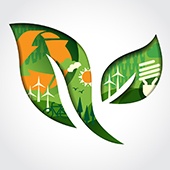 EHS Today's Safety Leadership Conference will take place from November 28th to November 30th in Atlanta, GA and EtQ is excited.
The Safety Leadership Conference is a great place to learn from high level safety professionals, participate in hands-on workshops with lessons in safety standards, focus on becoming a safety leader and building a safety culture and meet America's safest companies. This year, attendees can even tour some of Atlanta's top facilities to gather insight on best safety practices.
EtQ is the sponsor of the Mercedes-Benz Stadium Tour which will highlight the safety considerations and challenges involved in the complex construction of the stadium, which includes 27,000 tons of steel that make up the roof and how it has as many as 2,000 workers on site daily. Attendees will be guided through the process taken to identify both potential workplace and fan safety issues and programs for opening and operating the building. The tour will provide parties with the amenities that Mercedes-Benz Stadium has to offer. For more information, see here.
EtQ is excited to be among other EHS professionals discussing and sharing best leadership and safety practices. We've handpicked a few things we're looking forward to!
In this keynote session, Terry L. Mathis, CEO/Founder of ProAct Safety will bring to light safety efforts and how to create ownership, who should own what and how safety can be accomplished.
Picking the brains of safety leaders about best practices, safety strategies and more is the key to achieving a top-down view into the industry and understanding the underlying theme of quality and safety.
Session: If America's Future Workforce is Robots, How Does That Affect Workers?
The goal of this session is to discuss the future of Artificial Intelligence and what it means for workers. The speaker, Gokul N. Solai, MD of Novatio Solutions, will talk about how businesses are already using AI symbiotically alongside humans to tackle real threats, and will share his perspective on this technology.
Great content is an important part of any summit, but what's more important is how it's delivered. Learning from our peers about up and coming topics is a powerful benefit of such summits. If the topic of AI interests you be sure to check back with our blog.
Workshop: Improving Your Safety Culture
This workshop will speak on protecting workers from injury or illness and how this is critical to the success of your business. It is an interactive, hands-on workshop where attendees will learn from Monchello Curry, a Learning Lead in Polytron's Workforce Development and Training Group how to:
Define a Culture of Safety
Use Machinery Safety and Job Hazard evaluation tools to engage your workforce
Explore the role of training in creating a safe environment that is relevant and sustainable