What's Trending in Quality Management for Life Science? Free Webinar!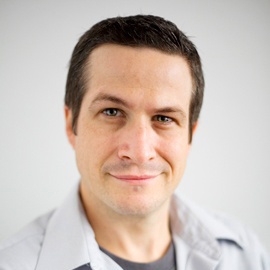 In the world these days, we have more access to data than ever before. Whether through social media, smartphone integration, or enterprise systems - we blur the line between what's business and what's personal. With the enormous amount of data filtering through our brains, we instinctively look for ways to make sense of things. We try to figure out "what's trending" - whether with celebrity gossip, sports teams, or in the case of Quality Management Systems, adverse events.
Next week, we're going to be holding a webinar with LNS research to discuss exactly what's trending in Quality Management, specifically in Life Science. Our good friend and rockstar analyst Matthew Littlefield will be showing some data from over 100 companies on what is most important to Quality, Risk and Compliance in the Life Science industry. I thought I would throw my hat in the ring and outline a few trends we see in the market from a process automation perspective.
1. Linking Adverse Events to Corrective Action: We see companies handling adverse events within the Quality Management System, but the key concept they are looking for is visibility and traceability. Any way to eliminate double-entry of data is important, especially in a fast-paced world. So, having the ability to launch a Corrective Action directly from the adverse event record is critically important. Not only does it elminate the double-entry from one process to the next, but it also provides a well-defined link from the source event to the Corrective Action. This way, you can trace the process from discovery, to investigation, to correction to resolution...in one continuous trail.
2. Tactical Usage of Risk to filter Events: We talk plenty about Risk Management & Risk Assessment Software, but the reality is that companies need to have both a strategic purpose for Risk as well as a tactical purpose. Tactically speaking, if you are collecting adverse event data, you want to be able to filter these events in a systematic and logical way. Focusing on the events with the highest risk makes perfect sense when you are trying to stay in compliance. Companies, especially those in Life Science, are taking their adverse event and building out risk matrices that help them determine the next course of action. This will give them guidance on whether Corrective Action is needed, recall is required, or immediate correction is all you need.
3. Process-Based Audits: Auditing is a time consuming process, and many organizations devote an entire department to auditing. When you factor in compliance and regulatory oversight, the internal auditing function is your assurance that when you get visited by the FDA or other bodies, you have crossed your "t's" and dotted those "i's". However, there is a growing shift from auditing by department or operational area to auditing by business process. Many times a department will have overlapping processes, so if you're auditing from one department to the next, it is very likely you may audit the same exact process several times. This is inefficient in concept, and organizations are trying to look at business processes first and audit based on those criteria. That way, the processes you audit will cross over departmental and operational areas, and you are not double (or triple) auditing.
4. Integration is Important, but Shouldn't be Complicated: Integrating business systems is key to connecting multiple areas in the business. However, it often can be complicated to achieve the integration functionality to do everything the organization needs it to do. We are seeing a trend of implementing simpler methods of integration, and focusing on core requirements of integration, and not pulling all the "bells and whistles" with custom-developed, involved integration methods. Tools that provide simple means to link databases and pull/push information are evolving to not only make integration more accessible, but do so in a way that empowers business users to leverage integration.
5. Visibility into Trending is "Trending": This is nothing particularly new, but we know that with all the data coming into the systems, whether Quality Management or others, it overwhelming. Having robust reporting that makes sense of the data is key to success. But it's not just pulling reports; it's about generating alerts when unfavorable trends occur, or having data pushed to mobile devices. Reporting is now more of a real-time feed on the health of the Quality Management System. Organizations need to be able to quickly find the data, analyze and trend out what's going on. This is becoming more and more important, and companies are spending as much, if not more time on their reports as their business processes.
These are just a few trends we've seen pop up over the past few years. Companies like LNS Research are taking it a step forward and really honing in on customer needs and industry trending and communicating where the next innovations will be. Join us next week, and get some insight into what's trending with respect to Quality, Risk and Compliance within Life Sciences.
Free Webinar
Integrating Risk and Quality Management in Life Sciences May 23, 2013 | 1pm ET
In this webinar, Matthew Littlefield from LNS Research will conduct a deep dive on the role of risk and compliance in quality management, providing benchmark research from a recent LNS Research study of over 100 life sciences companies, including the best practices for managing risk and compliance, how compliance fits into the global quality management strategy, compliance challenges facing executives, and much more.