What Medical Device Manufacturers Can Learn from Superbug Outbreaks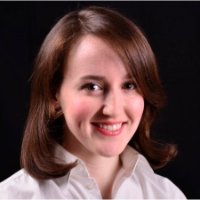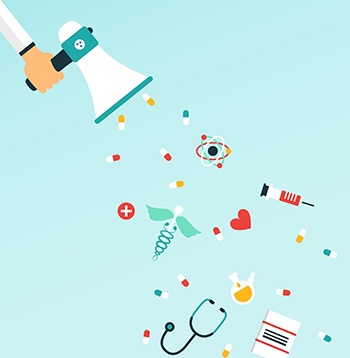 Superbug infections by drug-resistant bacteria are a serious problem in hospitals and operating rooms across the country. In fact, a Centers for Disease Control (CDC) report on Antibiotic Resistant Threats from 2013 reveals that at least 2 million people are infected each year with antibiotic-resistant strains of bacteria.
The latest reports of issues involving devices used in lifesaving gastrointestinal procedures has many asking what went wrong, and how these problems can be prevented in the future.
This post looks at several key takeaways to help medical device manufacturers keep patients safer while staying in compliance with federal regulations.
Transparency
Medical device manufacturers are required to submit a report to the FDA within 30 days of learning of any adverse event associated with their products. Of course, the FDA doesn't necessarily know whether these reports are missing until much later when patients are sickened and the problem is made public. That means it's up to medical device manufacturers to be open and forthcoming when they receive complaints from patients or providers, instead of waiting to file these reports.
As of August 14, 2015, the agency has moved to electronic medical device reports (eMDR), a process that streamlines communication with the FDA. Medical device manufacturers can leverage this new eMDR technology to:
Receive acknowledgment of receipt within about 10 minutes, as opposed to days or weeks.

Eliminate crossover emails and speed agency response times.

Reduce administrative overhead with batch reporting and electronic record retention.
New eMDR procedures make it easier than ever to collaborate with the FDA, so there's no longer any reason for complaints and device safety issues to become lost in a backlog.
Compliance
In some cases, companies have been cited for not obtaining proper FDA clearance before bringing devices to market. This is often a result of the fact that manufacturers aren't required to file for separate 510(k) clearance if only minor changes to a device are made.
However, it's difficult (if not impossible) to guess what types of changes the FDA would deem minor. While there is undoubtedly huge pressure to bring products to market as quickly as possible, manufacturers would be well-advised to take a conservative approach to device changes in order to avoid problems and stay in compliance.
FDA Compliance Management Software is very helpful in this regard, eliminating a lot of the uncertainty involved in trying to interpret the many thousands of regulatory requirements that may apply to a company. In addition, this software also facilitates Change Management initiatives, helping to identify possible risks around product quality and compliance.
Innovation
Superbug outbreaks tied to medical devices often result from design flaws, highlighting the need for more robust product development focused squarely on reducing risks to patients.
Better internal testing as well as procedures to adequately address any problems uncovered are critical to ensuring the manufacture of safe, high quality devices. Key capabilities device manufacturers should leverage in the compliance system include:
Risk Management tools that can be incorporated into any process or program, promoting better decision-making around product design.

Change Management and design tools like Failure Modes and Effects Analysis (FMEA) that allow companies to choose safer product design options and alternatives.

Closed-loop Corrective and Preventive Action (CAPA) procedures to ensure problems are identified and resolved in a consistent manner, including risk-based filtering to better prioritize open CAPAs.
It's important to note that medical devices are safely used in millions of procedures each year, and the risk of transmitting bacterial infections is quite low. Because of this—and the fact that these devices have been proven to save lives—the FDA won't necessarily take devices off the market when problems are uncovered.
The key takeaway? Doing the right thing doesn't mean being perfect. It just means having procedures in place to ensure you're constantly moving forward, always working to innovate a safer product for patients.

eMDR Is Now Required...Learn the Benefits of Electronic Reporting