What Does the Internet of Things (IoT) Mean for Life Sciences?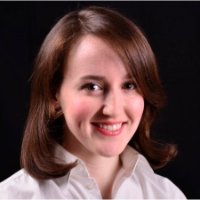 The number of networked medical devices is expected to grow 500% over the next decade, putting Internet of Things (IoT) front and center for life science companies looking to tap into this growing market.
In this post, we'll look at what IoT means for pharmaceutical and medical device manufacturers, including new applications, emerging risks and the expertise companies will need to be successful.
New Applications
The global market for IoT in the healthcare space will total more than $136 billion by 2021. Connecting devices to each other as well as remote monitoring systems has huge implications for life sciences, both in terms of patient centricity as well as improving manufacturing efficiency.
From wearable biometric monitors to blood glucose biosensors to smart pills that report on medication usage, IoT has the potential to deliver on the industry's goal to become more patient-centric. With data delivered back to the manufacturer, both during clinical trials and after products are released, companies will be in a position to improve products faster.
In the manufacturing environment, companies can network machines and gather heaps of data to improve performance. Examples of how life sciences companies can leverage IoT in manufacturing include:
Developing predictive maintenance capabilities through machine learning to optimize

calibration management

and reduce downtime.
Comprehensive supply chain tracking of both incoming materials and finished products, including the ability to track temperature of product in transit.
Using real-time output monitoring so machines can "talk" to one another and the Laboratory Information Management System (LIMS) to keep manufactured products within specification.
Programming equipment with formulation parameters and other automated instructions to minimize the risk of human error.
New Risks
While IoT brings a wealth of opportunities for life sciences industries, it's also clear this technological revolution carries some big risks. Cybersecurity is at the top of the list, for obvious reasons.
It's hard to imagine something as scary as a hacked pacemaker or insulin infusion pump, and thankfully it hasn't happened yet. Devices connected to home and hospital Internet system also provide numerous entry points for hackers looking to steal protected health information (PHI)—or worse, execute a ransomware attack.
Some of these risks are outside the control of device manufacturers, such as when hospitals or individuals use outdated software that no longer receives security updates. For their part, manufacturers must focus on leveraging all the Risk Management tools at their disposal, including:
Risk matrix to assess potential vulnerabilities at the design stage and determine whether steps taken to mitigate risk reduce it to acceptable levels.
A coordinated vulnerability disclosure policy to consult external stakeholders on potential risks.
Document control and employee training capabilities to keep people up-to-date on potential vulnerabilities and the policies for addressing them.
Centralized reporting to spot trends and measure improvements in security.
Data Expertise
IoT devices generate massive amounts of data, but one thing constraining companies in this era of big data is a shortage of data science expertise. The big data talent gap is only expected to get wider in the coming years, so it's important that companies find ways to adapt.
What can organizations do to address this? According to the World Economic Forum, key strategies include:
Collaborating with academia and government to provide input on what kind of expertise companies need.
Investing time in creating clear job descriptions for analytical roles so job seekers can determine if the position is a fit.
Fostering the development of in-house talent rather than just recruiting externally
Leveraging shared services models to optimize existing resources.
Tech giants like Google, GE, IBM and Apple have jumped full-force into IoT. For life science companies hoping to gain a competitive edge, the IoT promises to deliver many new opportunities—that is, for companies that can manage the risks effectively.