What Does EU's New MDR Mean for Small to Medium-Sized Companies?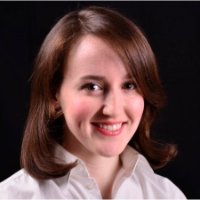 As of 2020, medical device companies that market products in Europe will be subject to a much larger set of requirements that mirror rigorous U.S. Food and Drug Administration (FDA) regulations.
And while large companies have extensive resources to pour into complying with the new EU Medical Device Regulation (MDR), it's not necessarily true for smaller companies. In fact, some experts predict that the new requirements could wipe out some organizations altogether.
In today's post, we're looking at what small to medium-sized medical device companies need to know about the new EU MDR. We'll examine some of the most important changes, timing considerations and practical steps to take now to successfully manage the transition.
MDR Brings Sweeping Changes
The new EU MDR represents the biggest changes to Eurpean device regulations in decades. They close many gaps between EU and FDA regulations in terms of submissions, clinical requirements and effective evidence, as well as the responsibilities of Notified Bodies (NB).
Some of the most critical changes include:
NB changes: Today NBs are more like a partner to help guide you through the submissions process. Now they are required to act as more of a regulatory agent, including conducting unannounced audits.
Post-Market Surveillance: Every device's technical documentation must include a Post-Market Surveillance (PMS) plan. The plan must cover, at a minimum, 10 specific topics as defined in Annex III of the regulation.
European Data Bank on Medical Devices (EUDAMED): Reporting to relevant Competent Authorities will now need to go through the EUDAMED system. That includes uploading the Unique Device Identification (UDI) now required for all devices before they go to market.
New device classifications: Non-medical devices that could impact human health are now covered, such as contact lenses and cosmetic implants. Other devices will be in a new category, so it's important for manufacturers to carefully review Annex VIII to see where their devices fall.
Person Responsible for Regulatory Compliance (PRRC): Companies will need to designate a specific individual as an official PRRC.
Supply chain compliance: MDR applies to other supply chain partners such as distributors and importers, meaning small to mid-sized companies will need to address a larger scope of supply chain risk.
So what does all this mean for smaller companies? Planning for additional resources will be key, particularly at earlier stages when costly problems can be avoided.
Timing Concerns and Bringing New Products to Market
One thing that's clear is that the traditional product introduction approaches that companies have used for years is going to change.
Previously, companies could plan to introduce new products in the EU first to gather post-market information that they could then use to prep for the more stringent FDA submissions process. While this allowed companies to bring products to market faster, now manufacturers must reevaluate whether that will still be the case given stricter EU standards.
Compounding the issue is the fact that it may take up to a year and a half for NBs to certify to new MDR standards. Since NBs won't be able to accept submissions until then, that shortens the submission time for new products down to a year. With fewer NBs expected to be able to remain certified, some are also concerned that increased demand could constrain availability of NB resources.
With all of the changes yet to shake out around European NBs—not to mention the uncertainty surrounding Brexit—many companies may find the US market more attractive to submit to first.
Creating an Action Plan
So what should small and mid-sized medical device companies be doing now to prepare for the new regulations? Obviously you'll want to review the new EU MDR in full, and companies may also want to:
Get up to speed on the FDA submissions process: Companies that decide to submit to the US first need to understand the submissions process. The FDA provides comprehensive regulatory assistance resources to help make it easier.
Evaluate your Quality Management System (QMS): Post-market complaints will continue to be a key focus of audits, given that complaints are an indicator of QMS effectiveness as a whole. You'll also want to make sure you're using Risk Management tools effectively to demonstrate that risk is part of your decision-making process.
Consider outside help: Budgeting for an outside consultant can be a cost-effective way to limit risk without having to add permanent staff. These consultants can help perform a gap analysis, develop an action plan, train your staff and conduct practice audits. An outside consultant who works with many companies is also more likely to bring fresh ideas and perspective to your issues.
While complying with the new EU MDR is understandably a daunting challenge for many smaller and medium-sized companies, there is a silver lining. Small companies can also be more agile, allowing companies to adapt to changes more quickly. And when all is said and done, the companies that focus on adaptability are those likely to be the winners under the new regulations.