We the People: A Trained Employee-centric approach to QMS & EHS – by EtQ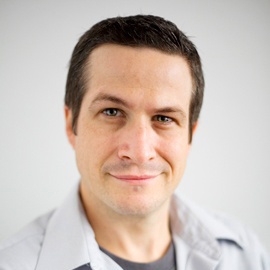 Last week I spoke a lot about the concept of integration and consolidation (and a little about my Spring cleaning habits). In the post, I mentioned how in an effort to consolidate and/or integrate business systems, many software solutions would need to serve a dual purpose, or converge. Specifically, Quality Management Systems and Environmental Health and Safety Systems share enough commonalities that they can easily be converged into a single system.
If we were to take the ISO standards for Quality (ISO 9001), Environmental (ISO 14001) and Health and Safety (OHSAS 18001), we would see that they match up quite nicely with each other (with a few exceptions, of course). It was stand to reason that creating a converged system can work.
Converging the systems by matching common business processes in not enough, however. The end users - your employees - need to be factored into this model. In fact, Employee training and adoption of convergence is key to success.
When looking at Quality and EHS processes, organizations can examine the employee's role. For example, employee training requirements span Quality, Environmental and Health and Safety disciplines. An employee-focused approach would capture all of the requirements applicable to the employee's role, independent of the discipline from which they derived. The employee would use the same system to, for example, certify to requirements regardless of discipline, thereby negating the need for three systems. All three disciplines provide a Corrective and Preventive Action (CAPA) system. An employee-focused approach would enable a user to launch a CAPA for any event, regardless of the nature of which it occurred (Quality, Environmental, Health or Safety).

Integration at the process level helps to mitigate the risk of duplication that could occur when juggling multiple standards. Best in class, integrated solutions include an Employee Training feature to seamlessly manage the responsibilities of each employee, as well as to provide a method for scheduling and recording training.
So, when you think about the concepts of integrating and consolidating your systems, the process is not the only consideration. Taking the employee-centric approach to a converged system will not only improve the system consolidation, but reduce the training burden on your employees.
Free Download: Convergence White Paper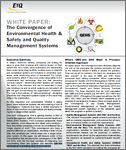 The Convergence of Environmental Health & Safety and Quality Management Systems
You will learn
• Best Practices of Implementing a QEHS
• Various stages of QMS & EHS integration
• How the convergence can provide value to your business