Watch Out for These 5 Hidden CAPA Pitfalls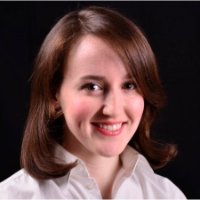 Corrective and Preventive Action (CAPA) is
central to Good Manufacturing Practices (GMP), and the fact that it's so commonplace means most people have a routine way they approach CAPA requests. Taking a standardized approach can be a good thing in terms of consistency.
At the same time, it's important not to get stuck on autopilot, because that's when you miss problems and opportunities for improvement. You have to approach each situation with fresh eyes, taking a step back periodically to assess the effectiveness off your CAPA process.
This post is aimed at giving you that fresh perspective, outlining 5 hidden pitfalls in the CAPA process that could spell big problems later.
Hidden Pitfall #1: Making Everything a CAPA
One way you can quickly end up in the weeds is by making every single problem a CAPA. That's because it's difficult to identify the most pressing issues when you're faced with a mountain of CAPA requests.
Instead, quantitative risk assessment lets you see which items need further investigation, and which non-critical issues can just be fixed on the spot. Once CAPAs are in the system, sorting them by risk helps you see which requests deserve your attention first.
Hidden Pitfall #2: Assuming You Know the Root Cause
The purpose of a root cause investigation is to systematically analyze an event to determine the true source of the problem. If you start the investigation thinking you already know the root cause, you're doing it wrong. Biased assumptions often lead to incorrect conclusions, making it impossible for you to pinpoint the appropriate CAPA needed.
For example, additional employee training is one of the most common corrective actions identified. But simply sending an employee back to training fails to address questions such as:
Is the existing training program sufficient, or does it need updating?
If the current training program is adequate, why did the mistake happen?
Does this particular task require ongoing training due to complexity or changing conditions?
The key is to start from a blank slate without making any assumptions, so you can better pinpoint what the real problem is.
Hidden Pitfall #3: Inefficient Tracking and Collaboration
Many companies still use spreadsheets and email to manage the CAPA process, an approach that's fraught with problems. Requests are easily buried in people's inboxes, you're wasting time trying to find information and it's difficult to see the status of a CAPA at any given time.
Automated GMP software solves many of these problems, allowing you to:
Centralize all CAPA information for easy access, tracking and even auto-notifications.
Automate routing of CAPA requests through review, root cause analysis, corrective action taken and verification.
Set delegation and escalation rules to keep CAPAs moving forward when people are out of the office or miss key due dates.
Hidden Pitfall #4: Not Closing the Loop
One of the main purposes of the CAPA process is to systematically reduce risk. Many people think the CAPA is done once the action itself is complete, without verifying that the steps taken actually reduce risk to acceptable levels.
Performing a risk assessment as a final effectiveness check is what tells you whether you can close it out, or whether you need to take additional action. This is the key 'check' step in the plan-do-check-act cycle of continuous improvement.
Hidden Pitfall #5: Poor Documentation
The U.S. Food and Drug Administration (FDA) requires pharmaceutical and medical device companies to have CAPA processes in place to address problems. Should regulators come calling to investigate a problem, you can bet that any CAPA documentation related to the issue will be under the microscope.
Common documentation problems include:
Lack of detail: Instead of just a generic description of the issue, you should include specifics on things like timing, batch information and exactly where in the process the problem occurred.
Assuming familiarity: Often CAPA reports lack sufficient detail because the writer assumes the reader understands their internal quality process. Remember that you may be writing to someone completely outside the company, so you might need to provide more background on your processes and systems.
Inadequate training: Many times, companies don't train people on how to write CAPA reports, which leads to many of the problems discussed in this post.
Whether or not CAPAs adequately reduce risk in your company all comes down to your processes and the people behind them. Risk-based, automated CAPA processes can help, but it's also critical that your people enter into the process with an open mind and a commitment to a fair and thorough analysis.