Using Technology to Support Behavior Based Safety Programs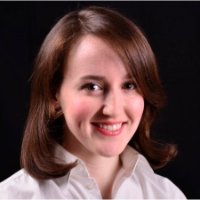 Look at leading organizations with low incidence rates, and you'll notice one thing many of them have in common: behavior based safety (BBS) programs.
BBS is a best practices strategy for improving safety performance, but without the right tools in place, companies face a high risk of failure. That's because BBS is all about changing human habits, which are often ingrained over years of habit. You can't manage what you don't measure, which is why soft programs that live outside the EHS Management System often fail.
In this post, we'll look at what BBS is and how technology can help support your BBS program, including tips on how to construct powerful BBS checklists.
What is Behavior Based Safety?
Behavior based safety (BBS) is a strategy focused on observing behaviors and providing open, respectful feedback to promote safer work practices. In a BBS program, team members work together to identify behaviors that lead to safety incidents, as well as practices known to prevent them. When tracked and managed effectively, these observations can be used to develop leading indicators around safety.
BBS uses the science of behavioral psychology combined with ongoing engagement between management and operations. While we often talk about what BBS is, it's also important to talk about what it is not. BBS is not:
An opportunity to place blame or criticize. The goal is to provide respectful feedback in order to change habits.
A task you can delegate to employees. Management must be involved.
Only about negative observations. It also needs to focus on reinforcing positive behavior.
BBS Tools
Companies have implemented BBS programs in a variety of ways, ranging from ad-hoc observations to formalized programs for tracking behavioral metrics in the EHS Management System.
If you're aiming for a more structured approach that allows you to develop leading indicators around safety behavior, automated BBS tools can help. BBS applications in the EHS Management System allow companies to:
Collaborate on checklists of safe and unsafe behaviors.
Automate scheduling for walk-throughs and surveys, with email notifications for responsible individuals.
Analyze survey data to gauge the relative percentage of safe vs. unsafe metrics.
Link observational data to individual processes, job types and groups for drill-down and roll-up reporting.
Develop leading indicators by identifying connections between behavioral metrics and lagging indicators like safety incidents.
Integrating BBS with Other Safety Processes
Using automated software as part of your BBS program is a lot more effective and efficient if BBS tools are integrated with the rest of your safety process. The reason is because logging observations and analyzing data is only half of the equation. What really determines whether you're successful is how you use that data to take action.
Based on your findings, your safety teams may need to:
Launch corrective actions to address unsafe conditions or behaviors.
Update employee training and verify that training was completed.
Manage revision and approval of documents such as safety policies.
Add new questions to other types of audits.
These are just a few examples of how BBS touches other parts of your safety process. An integrated EHS Management System helps you create a closed-loop process, ensuring that problems identified aren't allowed to persist.
What Belongs on Your BBS Checklist?
Depending on the size of your organization, you may need to create a series of safety checklists customized to the individual department or functional group. If you're wondering where to get ideas for checklist questions, start with:
Root cause findings from previous safety incidents.
High-risk steps of standard work processes.
Job Safety Analysis (JSA) forms.
Safety standards such as ISO 45001.
Items from your Risk Register.
Ultimately, these metrics serve as a quantitative measure of your organization's safety culture, which is driven by your people and what they do every day. Creating a foundation that continuously improves behavior can take time, but with the right tools to streamline your work, you have the power to transform safety performance from the inside out.