Using Employee Perception Surveys to Measure Aviation Safety Culture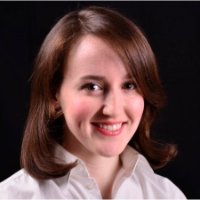 Many companies mistak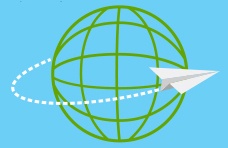 enly believe compliance alone controls safety performance. In reality, many studies have proven that safety culture has just as much, if not more, influence on safety and operational excellence.
Leading companies that have cracked the code on creating an aviation safety culture recognize that you can't manage what you don't measure. And like anything else, measuring safety culture depends on a robust process, asking the right questions and acting on the results.
Employee perception surveys are a primary tool many companies use to gauge safety culture, revealing hidden risks and helping pinpoint opportunities for improvement.
How Perceptions Drive Safety Culture
Attitudes, assumptions and beliefs strongly influence safety culture, expressed as values that we consciously (and unconsciously) act out. Within this context, differing priorities associated with various roles and organizational levels lead to differing perceptions of safety.
In practical terms, this means we don't all see safety in the same way. Developing a successful safety culture, however, relies on everybody being on the same page in terms of how they understand safe behavior and engage with the aviation Safety Management System (SMS).
If individual actions and beliefs don't reflect a proactive approach to safety, it's a sure sign that you have hidden risk in your aviation safety program. What's more, if managers think everything's okay while front-line employees don't feel safe, this gap in perception indicates an underlying problem.
Employee Perception Survey Basics
Proactive safety management requires examining not just lagging indicators like injury rates and ground damages, but also leading indicators that predict where adverse events are likely to happen in the future. Employee perception surveys are one method companies use to gather this type of data.
Benefits of employee perception surveys include:
Identifying high-risk safety gaps.
Collaborating on risk management.
Demonstrating leadership commitment to safety.
Creating specific goals for safety culture improvement.
One of the main methods for measuring safety culture in aviation companies is the Safety Culture Indicator Scale Measurement System (SCISMS). Created by researchers funded through the U.S. Federal Aviation Administration (FAA), it is the only industry-validated tool for quantifying safety culture.
SCISMS is based on four dimensions of safety:
Organizational commitment, comprised of safety values, safety commitment and going beyond compliance.
Formal safety indicators within the context of the reporting system, response and feedback, and safety personnel.
Operations interactions as reflected by supervisors and foremen, operations control and ancillary operations, and instructors and training.
Informal safety indicators that include accountability, employee authority and professionalism.
The tool uses a 7-point scale, providing numeric values that allow you to examine the correlation between survey results and key safety metrics. Comparing perceptions among employees, supervisors and managers can also reveal important insights. Any major gaps need to be examined more deeply. For example, if managers are markedly more confident about operational safety than front-line employees, what is the reason?
Using Employee Perception Survey Results
Some employees resist participating in surveys because nothing has been done in the past to correct gaps. It's essential that you use the data to drive meaningful improvement in order to bridge this gap. Steps to start with include:
Drawing connections: Incorporating survey data within the SMS allows you to connect results to trends in other areas. Integrated reports also allow you to get high-level visibility into processes, locations or roles where priority action is needed, also making it easier to share lessons with the team.
Implementing change: Using the surveys to identify specific interventions, you should then use automated Corrective Action or Change Management tools to ensure problems aren't just ignored.
Informing audits: You can use survey results to identify areas of focus for future audits. This will help you gauge whether your change efforts actually had an impact, or whether more work is needed.
Some companies opt for internally designed employee perception surveys, while others insist that only scientifically validated ones are of any use. Regardless of your approach, taking action on the findings is critical to success and future survey participation.