Tracking Waste: How to Avoid Common RCRA Pitfalls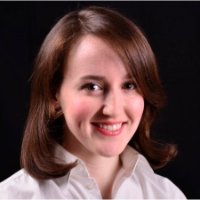 The Resource Conservation and Recovery Act (RCRA) is the main U.S. law governing hazardous and non-hazardous solid waste management. The U.S. Environmental Protection Agency (EPA) is responsible for enforcing the law, handing out $200 billion in criminal fines in 2016 over RCRA and other violations.
The problem for manufacturers is that, despite many companies' hopes of a more relaxed regulatory environment, the potential EPA penalties are more costly than ever. In this post, we're looking at some of the most common RCRA pitfalls, including how to avoid errors in waste determinations, labeling and storage.
Making Hazardous Waste Determinations
One of the first steps in making sure you comply with RCRA is appropriately identifying hazardous waste. It's easy to overlook certain sources of waste, whether it's old unused products, partly empty aerosol cans or solvent-soaked rags.
The regulatory definition of hazardous waste lists certain specific wastes as hazardous and identifies characteristics that make a waste hazardous. Not all wastes qualify as hazardous waste under the regulations, so it makes sense to review EPA hazardous waste exclusions and criteria carefully.
Waste Management tools in an integrated Environmental, Health and Safety (EHS) Management System allow you to establish specific waste profiles, policies and oversight. By standardizing your approach to certain types of waste present in your facility, hazardous waste determination doesn't have to be a guessing game.
Proper Disposal of Used Oil
Improper disposal of used oil is a common cause of RCRA violations, with common mistakes including:
Improper labeling of used oil containers.
Inadequately sealed containers, or leaving funnels in place that prevent containers from fully closing.
Not using a marked oily rag bin for used oil rags and other types of used oil byproducts.
Leaking equipment or containers that allows release of used oil into the environment.
To avoid used oil violations, it's critical to retrain your eye to spot problems in the workplace. Many of us wouldn't think twice at an oil spot on the plant floor, but that's not the way regulators see it. And it's not just about avoiding a write-up. If used oil is improperly managed, you could be looking at widespread contamination.
Labeling for Completeness and Accuracy
Sit through any EHS consultant's presentation, and you'll probably see a photo of a field of decaying chemical drums. It's usually meant as an extreme example, but it's more common than you think, with unmarked or inadequately labeled containers are a common source of RCRA violations.
You need to mark hazardous waste containers with the words "hazardous waste," also noting when the container was filled. You'll also want to make sure it's clear what's inside the container. Universal waste—that is, hazardous waste that contains common materials—also requires clear labeling. For instance, used fluorescent bulbs should have one of the following labels:
Universal Waste—Fluorescent bulbs.
Waste fluorescent bulbs.
Used fluorescent bulbs.
Staying Within Time and Volume Limits
Another top reason companies receive citations for RCRA violations is keeping waste onsite too long. It all depends on whether you are a Very Small Quantity Generator (VSQG), Small Quantity Generator (SQG) or Large Quantity Generator (LQG). The EPA lists the time limits for different categories of hazardous waste generators, though state requirements may vary.
Again, automated Waste Management tools are a big help here, making it easier to:
Schedule and verify disposal to stay within time and volume limits.
Get a high-level view of waste management activities.
Track movement of waste types, containers and quantities at each facility.
Scheduling Weekly Container Inspections
RCRA regulations require weekly inspections of containers where you look for leaks, corrosion and other deterioration to ensure the containers are secure. Not having an inspection schedule—or not following it—can earn you a citation.
This is a common violation, and one that's easily avoided by simply scheduling and following up on weekly inspections. Add it to your weekly walkthrough or as a standalone item for verification, checking weekly that it's done. If you're using an automated EHS Management System, you can even add an alert to escalate it to a manager when container inspections get overlooked.
Emergency Response Planning
Contingency planning is an important part of RCRA compliance, so you'll want to make sure your Emergency Response Plan contains detailed response actions including evacuation instructions, and locations of emergency equipment.
You also need to have contact information for emergency response personnel located next to the phone. According to 40 CFR 262.34(d)(5)(ii), this must include:
Name and phone number of the emergency coordinator.
Location of fire extinguishers and spill control material and fire alarm.
Phone number of fire department, unless you have a direct alarm.
Training Employees on Waste Management
If the EPA comes calling, you can expect that your employee training program will be under the microscope. Regulators will look at your training records, and they may also ask individual employees random questions about proper management and disposal of waste.
At the end of the day, an automated EHS Management System that includes tools for tracking waste can help you manage all of the little details. So you can be sure you're not just protecting the environment and people, but that you also get the details right to stay out of hot water with regulators.