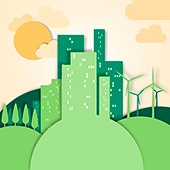 A recent survey showed nearly 2 in 3 companies believe sustainability is critical to staying competitive in today's global market, with 81 percent of companies on the S&P 500 engaging in sustainability reporting.
But while a growing number of companies are recognizing the bottom-line benefits of sustainable manufacturing, many businesses still see sustainability programs as a net cost. To some, sustainability is just another buzzword, marketing tactic or way to keep investors and consumers off your back.
In this post, we'll look at what sustainability really means, examining some real-life results to see what companies can aspire to when implementing sustainable manufacturing programs.
Read More