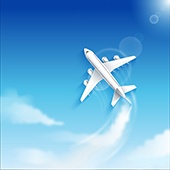 U.S. Department of Labor statistics show that the aviation industry has an incidence rate more than double that of private industry. Making progress towards reducing worker injuries requires strategies that go beyond the surface of incident reporting, leveraging all the data available to prevent future occurrences.
One way companies can do this is by incorporating risk management into their incident reporting processes. Risk adds a new dimension to the data, giving you more information that helps you better analyze, prioritize and solve problems.
Let's look at a few key areas where aviation companies can make incident reporting a risk-based process.
Read More