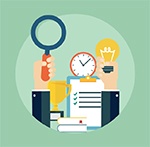 Transitioning to the New 13485:2016 Standard - Ensuring Compliance
If your organization is one of the more than 59,000 certified to ISO 13485, you should already be planning for your transition to the newest version of the standard. As of February 28, 2019, all ISO 13485:2003 certificates will expire, with the Medical Device Single Audit Program (MDSAP) requiring manufacturers to transition to the latest standard by January 1, 2019.
ISO 13485 is based on the popular ISO 9001 for quality management systems, although key structural differences make it a standalone standard. In this post, we're looking at what the changes are in ISO 13485:2016, and what companies can do to streamline the transition process.
Read More