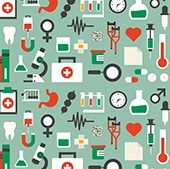 Many Life Science organizations are asking that question as new ISO deadlines approach.
Medical device manufacturing companies need regulatory compliance software to maintain compliance and be sure that products are safe and effective. But there are multiple options that complicate the process of deciding which standard to comply with. Some make the decision to comply with more than one for the sake of covering all bases.
Here's a breakdown of what Life Science organizations should consider about the two most common standards for medical device companies: ISO 9001:2015 and ISO 13485: 2016.
Read More