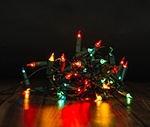 The second season of Stranger Things was released by Netflix on October 27
th
. Hopefully by now you've binge watched it like the rest of us, if not, spoilers ahead!
Over two fulfilling seasons we've traveled back to the 80s and along with the great music, big hair and nostalgia, we were given answers about the governmental experiments, supernatural forces and captivating updates on old and new characters' lives.
Although Stranger Things is a science fiction/horror story, I feel there's a lot that we can learn from this fictional world that can coincide with key factors that are critical to heavily-regulated Life Science professionals.
Following these lessons for quality and compliance management can be "easy peasy" just like Bob says.
Read More