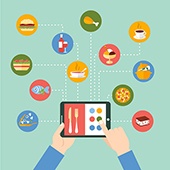 Travel around the world, and you'll find a wide variety in what comprises a Food Safety Management System (FSMS) at different companies.
For some, it's as basic as a set of spreadsheets, internal policies and training programs. For others, it's an enterprise-wide system of integrated software modules that links together every step of the food safety process. In both cases, the main goals are to ensure food safety, produce high quality products, and of course, reduce compliance risk.
In today's post, we're looking at core elements every FSMS needs to do this. We'll focus on the basics companies need to have in place, plus next-level capabilities that deliver even better results.
Read More