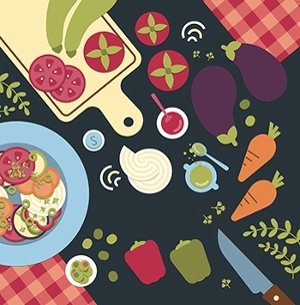 Americans waste 150,000 tons of food each day, which is the equivalent to a pound per person, says the Guardian. According to the article, research shows that people with healthy diets that are rich in fruit and vegetables are in fact the most wasteful. The article states that, fruit and vegetables require less land to grow than other foods but in turn, require a large amount of water and pesticides.
It explains, "This waste has an environmental toll, with the volume of discarded food equivalent to the yearly use of 30m acres of land, 780m pounds of pesticide and 4.2tn gallons of irrigated water. Rotting food also clogs up landfills and releases methane, a powerful greenhouse gas."
Lisa Jahns, a nutritionist at USDA and co-author of the study, said, "we need a simultaneous effort to increase food quality as well as reduce food waste. We need to put both of those things out." Further stating that food waste occurs from farm to plate in the US. A report by the Center for Biological Diversity states, only four out of the 10 largest grocery chains in the US have specific food waste reduction commitments and a further 10 don't prevent the waste of food considered too cosmetically imperfect to sell.
Jahns also says that consumers in busy households do not prioritize the time and energy it takes to prepare food.
What can we do? I'm glad you asked!
Read More