Top Regulatory Issues to Watch in 2016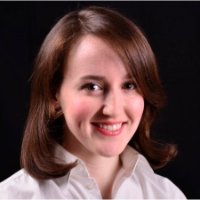 2015 was a big year in life sciences regulatory news. In addition to the House's passage of the 21st Century Cures Act, a national conversation was launched around the role of government in drug pricing, something sure to come up again in the run-up to this year's presidential election.
So which regulatory issues should life sciences companies watch for this year? Here's our shortlist of key regulatory issues on the horizon in 2016.
1. FDA Finalizes Premarket Submission Guidelines for Medical Device Cybersecurity Management
Medical device cybersecurity has been getting a lot of attention lately, with the federal government investigating dozens of medical devices last year over suspected vulnerabilities.
To help manufacturers combat this growing risk, the Food and Drug Administration recently released new guidance for premarket submissions on medical devices. Highlights include recommendations to:
Use the 2014 NIST voluntary Framework for Improving Critical Infrastructure Cybersecurity.

Develop cybersecurity Risk Management programs to better identify and fix device vulnerabilities.

Create disclosure plans for when manufacturers discover vulnerabilities. Manufacturers can still provide consumer alerts and patches without notifying the FDA, unless it's a problem that would impact device function or result in serious health impacts.
The recently released guidance is consistent with federal requirements that medical device manufacturers implement Quality Management Systems that ensure compliance with Current Good Manufacturing Practices (cGMP).
2. Senate to Enact the 21st Century Cures Act in Pieces
The House overwhelmingly passed this act in July of last year, but it stalled out in the Senate over disagreements on how to pay for it. Now, the Senate is posed to enact parts of the legislation one piece at a time, presenting key sections of the proposed legislation at Senate health committee meetings in February and March.
The February meeting will look at bills that include The Advancing Targeted Therapies for Rare Diseases Act, which may accelerate regulatory approval for drugs that target rare conditions, as well as FDA regulation of duodenoscopes. The committee meeting in March will consider bills that include The Combination Products Innovation Act and Advancing Breakthrough Medical Devices for Patients Act, both of which would streamline the regulatory process for medical device innovators.
It will be interesting to see which pieces of legislation move forward, so stay tuned. Regardless of which bills get passed, it's clear the new legislation favors medical device manufacturers who have established processes for Risk Management.
3. Europe Set to Adopt New Medical Device Regulations
European Union (EU) regulators are posed to enact sweeping changes to medical device regulations in the first or second quarter, aiming to promote product consistency while better protecting patient safety.
The new laws tighten requirements in multiple areas of medical device manufacturing, including:
Extending compliance requirements throughout the supply chain.

Enhanced packaging and recordkeeping requirements.

Improved traceability and post-market surveillance.
For those companies doing business in the EU, the new requirements will require taking steps around supply chain contracts, as well as updating internal procedures around regulatory compliance and Employee Training.
4. New Guidance around the Drug Supply Chain Security Act Forthcoming
The implementation of the Drug Supply Chain Security Act (DSCSA) is already well underway, and the FDA plans to release six guidance documents this year relating to things like reporting, data exchange and traceability.
The law's enactment will take place in multiple stages over the coming decade, with the government aiming to create an interoperable electronic system to:
Verify drug legitimacy at the package level.

Improve detection of illegitimate drugs in the supply chain.

Improve the efficiency of drug recalls.
Of course, if you're among the growing list of manufacturers using FDA Compliance Software, you're already ahead of the game. By integrating your data across the production process, including tracking suppliers, you can provide a more secure, traceable product that extends safety into the supply chain.
OnDemand Webinar: Effective Risk Management in Contract Manufacturing