The Willy Wonka Guide to Food Safety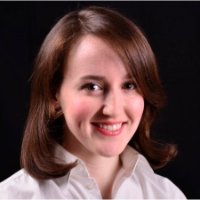 Willy Wonka and the Chocolate Factory is a classic movie

about food safety gone awry. No, I'm not talking about the Johnny Depp version. I'm talking about the 1971 film featuring Gene Wilder and, in my opinion, a more authentic version of Charlie Bucket.
In the film, a group of child auditors visits a candy factory somewhere in Europe owned by the mythical and reclusive Willy Wonka. Due to gaps in Wonka's Food Safety Management System (FSMS), several adverse events take place during the audit itself. The result is mayhem and hilarity, but for the observant food safety professional, there are also lessons to be learned.
Let's have a look at a few of them.
Audits
Willy Wonka and the Chocolate Factory is a great example of what can go wrong during an audit. A few of the most glaring problems include:
Lack of preparation: It's clear Wonka would have been well-advised to do a trial run before the official facility tour. This would have helped him identify key safety problems ahead of time, like the unguarded hole that allows bratty Veruca Salt to fall down a garbage chute early in the film.
Information security gaps: Wonka must construct an elaborate ruse to test the children's loyalties, using Slugworth to bribe the child auditors for trade secrets around the Everlasting Gobstopper (all but Charlie fail). However, none of this would have been necessary if Wonka used an FSMS that kept his key business intelligence secure while allowing limited access to authorized third parties.
Objectivity problems: The kids are obviously enthralled by Wonka, so it's unclear whether they can be relied upon to provide an unbiased audit score. Similarly, some say external auditors are too quick to give passing grades to supplier facilities that are later found to have major food safety problems. In retrospect, perhaps a contest is not the most effective (or objective) way to select your audit team.
Risk Management
The adverse events that occur during the children's visit to Wonka's factory underscore the importance of using proactive Risk Management techniques to prevent safety incidents.
A few examples:
Augustus Gloop falls into the Chocolate River, demonstrating the need for safety equipment in sensitive process areas. It's unclear whether Wonka has a plan to mitigate the resulting contamination, something that would be addressed by a Hazard Analysis and Critical Control Points (HACCP)
Violet Beauregarde blows up into a blueberry after chewing experimental gum, highlighting the need for clearer policies around sampling foods during the audit. True, Wonka requires everyone to sign a lengthy contract before entering the facility saying they won't steal anything. However, the fact that he allows the kids to sample some items but not others creates confusion, and a cohesive Document Control program could help clarify official policies.
Charlie and Grandpa Joe are involved in a potentially fatal near-miss with an exhaust fan after secretly sampling Wonka's Fizzy Lifting Drinks. If Wonka had effectively used Change Management tools when installing the exhaust fan, he might have been more aware of the risk involved with placing that particular piece of equipment in the same area as the Fizzy Lifting Drinks.
Employee Training
For all of Wonka's faults, his Oompa-Loompas are remarkably well-trained. While the movie doesn't reveal what type of Employee Training tracking system Wonka uses, several things are clear:
Everyone is up-to-date on required training.
Each Oompa-Loompa knows their role and how to work together as a team.
The team quickly responds with corrective action when safety incidents occur.
They can do it all while singing and dancing in unison.
While the problems the child auditors uncover during their visit to Wonka's factory are unquestionably preventable issues, it's the incidents themselves are what make the movie so much fun. After all, a psychedelic boat ride probably isn't what most auditors have in mind when visiting a facility, but it sure does make for good entertainment.