The Relationship Between Safety, Sustainability and Operational Excellence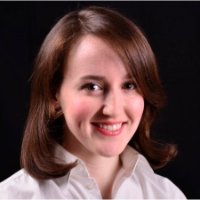 Companies tend to view safety and sustainability in isolation f
rom one another. It's only natural, given that safety is largely a regulatory mandate while sustainability is more often treated like a marketing campaign.
But the truth is, companies that operate unsustainably are more likely to have safety problems, just as you would expect companies with a poor safety record to have weak sustainability performance.
Ultimately, both safety and sustainability are important if companies want to achieve operational excellence. In this post, we'll look at the connections between safety, sustainability and operational excellence, highlighting how integration of safety and sustainability efforts is an effective strategy for achieving operational excellence.
Defining Operational Excellence
Consistency and efficiency become critical success factors the larger a company gets. That's because managing increasing numbers of employees and company locations is practically guaranteed to create chaos without a system in place to prevent it.
Operational excellence programs come in many flavors, but they all share the following elements:
Closed-loop processes focused on continuous improvement.
Standardized, well-documented systems.
Predictive risk management that goes beyond regulatory compliance.
Robust reporting and analysis of key performance indicators (KPIs).
Collaboration among interdepartmental teams.
Isn't Sustainability Just a Marketing Ploy?
Unfortunately, this attitude still exists in many companies that put sustainability on the back burner. What they don't recognize is that sustainability is a direct reflection of efficiency and organizational discipline.
Consider the following metrics tracked by companies with strong sustainability programs:
Fuel use.
Emissions.
Water use.
Energy use.
Volumes of waste produced, including trash and recycling.
Wastewater management practices.
More than just a "greenwashing" strategy, true sustainability involves setting goals and tracking resource use, waste and emissions stemming from your internal processes. You can't achieve operational excellence by ignoring sustainability, while tracking sustainability automatically puts you on the right path.
Expanding Your Dataset
Many companies are moving towards integrated management systems that allow them to centralize tracking and monitoring of safety, quality and sustainability goals. Part of the reason is that it's just more efficient being able to see all of your data in one place, rather than having to access multiple systems.
Beyond simple convenience, however, consolidating this information gives companies a vastly expanded dataset that enables them to gain predictive insights and draw connections from seemingly unrelated events.
For example, in using your aviation Safety Management System (SMS) to identify leading indicators, you might notice where an environmental issue correlates with an uptick in safety incidents. You can also institute mandatory near-miss reporting or provide incentives for logging observations in the SMS, enhancing your predictive capabilities so you can prevent problems before they occur.
Key Capabilities for Operational Excellence
If your company is thinking about or is currently pursuing operational excellence, you'll need a number of tools to help you get there. Using an integrated SMS is a highly efficient strategy, given the robustness of these software systems.
When evaluating possibilities for your SMS, you want to look for tools such as:
A Document Control system where you can formalize, manage and review key processes and policies.
Employee Training tracking capabilities to ensure your document processes are put into practice.
Closed-loop incident management processes to route problems through a standardized corrective action process.
Audit Management tools to streamline the audit process, including checklist repositories, automatic upload and distribution of findings and inherent links to the corrective action system.
Compliance tracking software where you can link regulations to existing controls and identify gaps.
Effective change management processes to reduce the risk associated with making important changes.
Supplier Management to mitigate the risk introduced by third-party suppliers and contractors.
Sustainability tracking tools to help you set goals and monitor progress towards waste, emissions and resource use.
Ultimately, the process issues you need to iron out in order to achieve operational excellence may surface as safety, quality or sustainability issues. Viewing the data separately means missed opportunities for uncovering process deficiencies, while adopting an integrated approach gives you high-level visibility into all of your processes.