The New EU Medical Device Regulations - A Game-Changer for Quality Professionals?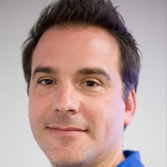 The recent updates to EU medical device regulations will have a significant impact on quality management processes. We outline the key issues your business should address.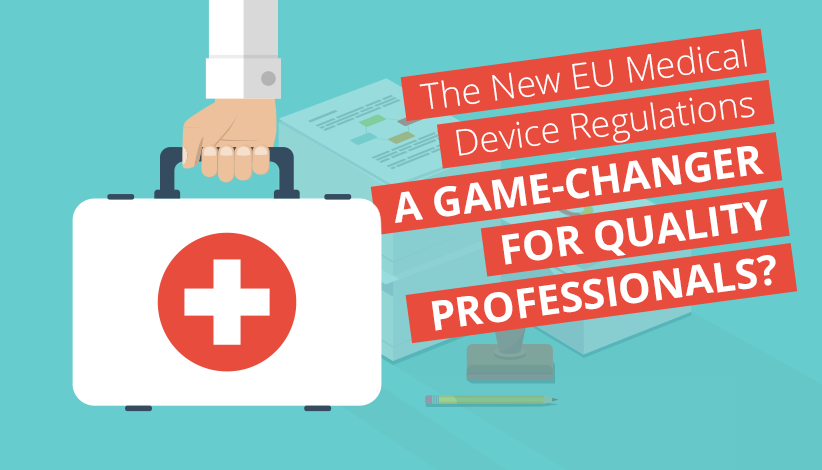 The Council of the European Union has now published the final text of the new European Medical Devices Regulation (MDR), marking May 2017 as the beginning of the three year transition period to when the new rules will apply to all medical devices intended for the European market.
Little change has been made to the EU medical device regulations since the 1990s, yet since then the EU market has become the second largest globally, with technological advances leading to thousands of new devices becoming available. Regulatory and compliance reforms have long been overdue, even more so since malfunctions of medical devices, such as the PIP breast implant scandal have led to an erosion of public trust in the industry.
The MDR replaces the Medical Devices Directive (93/42/EEC) and Active Implantable Medical Devices Directive (90/385/EEC) with stricter, more complex requirements aimed at ensuring all medical devices are safe and perform properly, particularly through improvements to market surveillance and traceability. Adoption of the new regulation is mandatory and with national regulators given much more control and oversight, it is imperative that your business takes action now to understand its new responsibilities and develop compliance plans.
Understand the Timings
The new EU medical device regulations will come into full effect in May 2020, after a three year transition period. During this time, your business will need to revise its technical documentation and processes in order to comply with the new regulations.
CE Mark certificates obtained ahead of full implementation will remain valid for a maximum of five years. However, all CE Mark certificates issued before final MDR implementation will automatically expire four years after MDR initiates, that is in May 2024.
According to British standards body BSI Group, MDR will not be applied retrospectively – the new requirements will be applied to all devices only when they are to be certified under MDR. However, after the transition period, devices that don't conform to the MDR must be removed from sale. All devices that were covered under the previous regulations will be included in the MDR.
The Impact of the EU Medical Device Regulations on Your Business
The MDR focuses on three key areas in order to improve medical device safety and performance.
Tighter Controls
In order to improve quality, safety and reliability, your business will now be required to refer medical devices for independent assessment through a pool of EU experts before they be placed on the market. Furthermore, there will be more stringent controls on clinical trials as well as stricter oversight of the bodies who can approve the marketing of medical devices.
The role of Notified Bodies will change significantly as a result. As these organizations provide independent conformity assessments for medium and high risk devices, EU regulators now want competent authorities to oversee them more closely. Notified Bodies will be expected take a more impartial approach with more rigorous audits. They will become more like policing bodies, enforcing compliance through stringent reviews of technical files and design dossiers and surprise quality inspections.
Quality will become critical to your go-to-market strategies, in order to avoid your Notified Body flagging a high number of issues for address before its reviews are completed. Furthermore, your business must be inspection-ready at all times.
Improved Market Surveillance
Your business will be required to improve the availability of clinical data on the devices it manufactures, specifically in relation to:
The benefits for patients

Residual risks

Assessing the over risk/benefit ratio
Medical device manufacturers will be responsible for collecting data about the quality, performance and safety of the devices they place on the EU market. This provision is designed to allow manufacturers to react quickly should there be any problems and also to help them continuously improve their devices based on actual data.
Therefore your business will be expected to be able to trace the devices you manufacture throughout the supply chain to the end user and proactively undertake post-market surveillance. In effect, Quality will extend into the marketplace for the lifetime of the product.
Sharing Information
Unique device identifiers (UDI) will be mandatory for every product and will appear on all medical device labels. This not only ensures that they are fully traceable by manufacturers, but also vital information about them can be easily found and more widely accessed through the European Database for Medical Devices (Eudamed).
The new EU regulations aim to promote transparency in relation to the safety and efficacy of medical devices by establishing a clear record of where in Europe devices have been distributed and who is responsible for them.
To improve oversight, access to Eudamed will expand to a broader range of stakeholders, including Notified Bodies, Medical Device Coordination Groups (MDCGs), manufacturers and authorized representatives, non-European market regulators, and public bodies such as medical institutions and press organizations.
Implications for Quality Management
The MDR requires your business to demonstrate an effective Quality Management System (QMS). Therefore, by the end of the three year transition period, your will have to prove to that your QMS can maintain product conformity and quality in accordance with the more stringent provisions regarding safety, performance and traceability of the new EU medical device regulations.
The bar for compliance will be set high – it will be the revamped Notified Bodies who will examine your QMS documentation to assess conformity in order to obtain CE marking for a new medical device.
There is no doubt that the new EU medical device regulations will be a game-changer for Quality professionals, as quality will be now be the deciding factor for entry into the EU market.
Takeaways:
The three year transition period to comply with the new EU medical device regulations has now begun.
The implications for Quality of MDR are far-reaching: Your business must act now.
Key areas of change are tighter controls, improved market surveillance and wider and more detailed information sharing.
Expect more stringent oversight from Notified Bodies, including surprise inspections.
An MDR compliant Quality Management System is mandoratory - your medical device will not make it to market without one.
Under the MDR, Quality will become the new basis for competition. Discover how your business can win by downloading our free eGuide The Quality and Compliance Management Handbook – Supporting a Quality Culture Across Your Business