The Low Carbon Diet: Sustainability In Food Safety Management Systems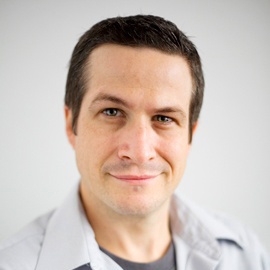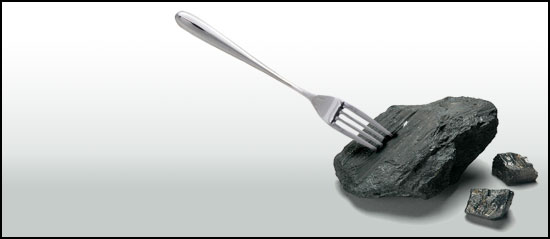 Everyday, I try to "go green". On the whole, I fail to do so in one place or another. I will recycle my cans and paper, but in the same house, we have 3-4 air conditioners running. I love to bike, yet I drive to work everyday (even when it's nice out). I'm conscious to turn off lights in unused rooms, but we leave the TV on all night long.
So there are the areas of personal sustainability that I know I am missing - it's difficult to truly cover every aspect of your life in a green fashion. The key is to focus on those areas that have the most impact.
There was a period in time when "going green" was considered a fashionable endeavor for an organization. As the world began to come to the realization that environmental adverse effects will have a true economic impact, sustainability has become a hard reality. But much like my own personal ecological footprint, many organizations are looking to understand where to focus their energy with respect to sustainable business (i know bad pun - there will be a few in here - you've been warned).
The Food and Beverage industry has a lot to worry about in this sustainability theater. Most people expect utilities, oil and gas, and industrial goods to be high on the list. However, according to recent Gartner research, the Food and Beverage industry is third in Carbon Intensity Emissions (Tons of CO2-e/$ million in revenue), just behind Basic Resources and Utilities. This has labeled the Food and Beverage industry as "energy intensive".
Greenhouse Gases (GHG) account for 20% of F&B emissions

Water Abstraction account for about 60% of F&B emissions

Other emissions (CO2-e, VOCs, etc) account for 20% of F&B emissions
So how do Food and Beverage companies seek to reduce their ecological impact and start on the sustainability path? There are a few considerations:
1. Sustainability is Not Limited to one Department: The majority of organization tend to lean toward the Environmental Health and Safety group (EH&S) to solve their sustainable business initiatives. While this was once the trend, as sustainability becomes more of a organizational directive, more operational areas are being tapped to help. Sustainability teams now encompass Financial, EHS, Accounting, Purchasing, Compliance, and the like. Make sure that all aspects of the business are participating in the project.
2. Sustainability is Not Limited to the Environment: I'll save this one for a larger discussion, but while many associate sustainability with the environment, this is only one slice of the pie. Social and Corporate Sustainability round out the sustainable business. What are the financial aspects of sustainability? Is the Business financially sustainable? What about social sustainability? Does the company provide a value to society? Is the company's contributions to society at large significant? Like I said - next time.
3. Set Sustainability Goals: This isn't as easy as it seems, since there are many areas to focus on. Just reporting on your green strategy isn't enough - you need to identify your goals. Set Environmental Objectives and Targets and seek ways to improve. The collection of data is your measure of success, not your ultimate goal. Ask yourself:
What are we required to report on? (regulations, laws, etc.)

Where are our biggest offending areas? (water waste, carbon, etc)

Why are we adopting a sustainability plan? (Competitive Advantage, Business Value, Regulatory, Ethical, etc.)

How much does our Supply Chain factor into sustainability?
4. Incorporate the Supply Chain: The Food and Beverage industry has one of the largest impacts when it comes to supplier footprint. Apart from the Oil and Gas industry, Food and Beverage has the second largest emissions within their supply chain. With multiple supplier tiers and managing the logistics of moving goods from farm to fork, maintaining a sustainable supply chain is a daunting task. But without considering your supply chain, you are only accounting for 20% of your total ecological impact.
5. Invest in Solutions to Help you Make Sense of it all: Excel spreadsheets are great, don't get me wrong. In fact, 30% of you are using Excel to manage sustainability right now. However, when adopting a sustainability strategy that coordinates the supply chain, sets long-term goals, measures reporting against those goals, and attempts to make sense of a mountain of data, you need an enterprise system. Much like Integrated Food Safety Management Systems, the data that comes in is aggregated and normalized, providing a high-level picture of your sustainable business.
These are just some quick items to get the ball rolling. The Food and Beverage sector has always been concerned with providing clean, safe quality foods. Sustainability is another element to that mantra - providing environmental value. Consumer perception is a key piece to this puzzle, and responding to your customers with a sustainability message is becoming a common theme.
Free White Paper
Food Safety, From Farm to Fork:A Best-Practice Approach to Implementing a Food Safety Management System
You will learn
• Best practices needed to successfully implement and automate the FSMS
• How an FSMS can help automate each process in the HACCP plan
• How an automated FSMS can help stakeholders comply with the various food quality and food safety initiatives
• How food chain stakeholders are using Supplier Rating systems to incorporate suppliers into the business processes