The Life Sciences Industry in the Proactive Quality Economy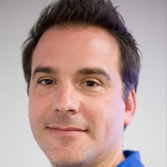 Moving Beyond Compliance to Deliver Operational Excellence Across Your Life Science Business
Regulatory noncompliance is the number one risk for pharmaceuticals and life sciences companies, according to research conducted by KPMG and The Economist. What's more, only 40% of companies believe they're effective at highlighting emerging risks. And what about your suppliers? Supply chain compliance is now a leading priority for quality managers in the life sciences sector. From the ever-present threat of counterfeiting to the growing regulatory burden – factors such as these represent formidable compliance challenges.
What's interesting about the debate around Lean Six Sigma and its suitability for the life sciences is that while one side points to the quality gains, critics are concerned that it can act as a drain on creativity with its focus on rigorous processes.
Is it true that we can't manage risk and improve quality without stifling the very innovation required to design new products in the first place?
There's certainly no shortage of risks for life sciences professionals to manage. In the UK, for example, the referendum over EU membership is throwing up a number of risks for the industry, including regulatory uncertainties – to what extent, for example, would the EU's medicine regulations continue to apply to the UK? – and supply chain management is of course a huge area of concern.
Life science businesses also worry about the threat of cybercrime, and the EU is tackling this with new cyber security legislation, which all European businesses will have to comply with by the end of 2017. But maybe we should see technology more as a solution for risk management rather than one more problem. Sanofi is one of a number of European life science companies that's working actively in the area of big data, integrating disparate sources to generate an end-to-end patient narrative to identify problems as well as opportunities to improve health outcomes. Our own Quality Management System, meanwhile, is transforming supply chain visibility, and our customers in the life sciences are able to monitor activities across supplier networks like never before.
The key to balancing risk management with innovation is to plan both for the best and for the worst. As quality professionals, we can deliver on both fronts.
With best wishes,
Alexandre Alain,
Life Science Product Manager,
EtQ
In recent months, we've been posting resources to help European quality leaders to meet their compliance challenges throughout the enterprise and supply chain. Here are some of the articles you might have missed:


Big Data – How Big Players like Sanofi and Bayer Are Leading the Way
How are the big pharma players using Big Data? We look at five examples to show that collaboration means as much as competition.

Read the blog post now
Top 8 Brexit Risks for Life Science Companies
British Exit from the EU – Brexit – Is a Real Possibility and Risk Managers in Life Science Companies in Europe Must Plan Ahead For It.

Read the blog post now
Creating a risk management matrix – a guide for your life sciences business
A Risk Management Matrix provides a simple visualization of risk – but how to build an effective one for your organization?

Read the eGuide now
The EU Cyber Security Directive and Life Sciences Businesses
With the new EU Cybersecurity Directive due to come into force, your life science business needs to act now in order to be compliance-ready.

Read the blog post now
Personalized Medicine – How Big Data Can Help Mitigate the Risks
Personalized medicine is being heralded as the future. Harnessing big data in medicine yields valuable insights and advances knowledge.

Read the blog post now
How to Achieve Supply Chain Traceability in the Life Sciences
Supply chains are becoming ever more complex, but cloud-based technologies can ease the challenge of traceability.

Read the eGuide now
Lean Six Sigma – Is it Right or Wrong for the Life Sciences?
The potential of Lean Six Sigma quality improvement is well-documented, but is it the right fit for the life sciences?

Read the blog post now
Merger Mania in the Life Sciences – 8 Key Risks of M&A
Life science mergers and acquisitions are on the rise, but effective risk management is crucial if M&A deals are to add genuine business value.

Read the blog post now
Beat the Regulator – Proactive Risk Management in the Life Sciences
Best practice advice on maintaining compliance while tackling longer-range risks.

Read the eGuide now

Looking Forward
Over the next year, we'll be exploring the idea of the proactive quality economy, and what it means for the life sciences. How do quality and compliance leaders extend their reach and address strategic objectives across the entire modern enterprise?
As KPMG recently noted, the life sciences are entering a particularly challenging period in which big changes will disrupt business models and practices. With empowered consumers, healthcare changes and technology innovation, transformation isn't a lifestyle choice for life science businesses – it's an imperative.
We hope you'll join us as we share ideas and findings in these areas:
Reputation Management – As Forbes recently reported, reputation risk is now a leading company concern, and businesses are particularly under-confident about risks they consider to be 'beyond their control', and that includes the supply chain.
People First – We talk about 'consumerization' to describe markets where consumer expectations shape product and service development. In life sciences, the 'quantified self' is a clear trend, for example. But People First also applies to an enterprise-wide culture where everyone bears responsibility for quality and compliance.
Risk is Good – As the regulatory landscape becomes more complex across verticals, punitive fines and even imprisonment are a growing trend. Robust processes and best practice mean that risks can be managed without risk aversion becoming an organisational drag that has a detrimental effect on growth.
Business Change – Growth is an imperative in post-downturn businesses, but enterprise-level change, such as mergers and acquisitions and diversification into new markets, is itself a source of risk. Meanwhile, external forces bring changes in European healthcare budgets and the possibility of an EU exit for Britain.
Innovation and Technology – Advanced predictive analytics can now model supply chain scenarios, predict outcomes and make recommendations, but the volumes of data can be overwhelming. Cloud adoption is another trend in the life sciences, with accelerated adoption taking place.
Beyond Compliance – Growing regulatory complexity means that life science organizations need to be proactive to stay on top. EHS, for example, is moving towards preventative issues, notably healthy lifestyles, with managers increasingly confident that they are tackling basic risks and hazards effectively. Fostering a proactive quality culture will help the organisation move beyond compliance.