The Grinch Reimagined: How the Laggard Stole Quality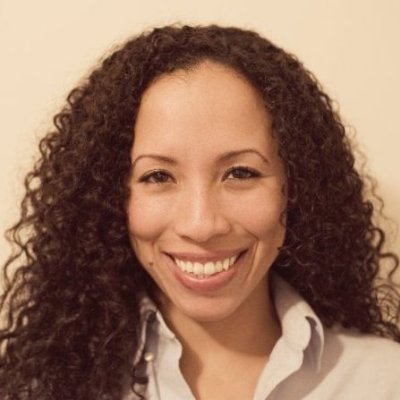 Every Q over in Q-ville like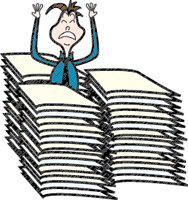 d their automated QMSs a lot, but the Laggard, whose office was just across the hall, did not.
Why is that, you say? The answer is not quite clear. Could be that he didn't like change and his reasoning was fear.
Could be that his innovation had hit a wall. But I think the surest reason, was that his own quality system was too manual overall.
He used spreadsheets and siloed systems and he liked it that way, he wouldn't change for the world, it was much easier to stay.
Regardless of why, he stood in his office one winter's day—scheming, and scheming and scheming away.
He stared out of his office with a sneer. Watching the Qs over in Q-ville get their system ready for the new year.
"They're running their corrective actions," he said with a frown. "They're automating their audits and getting the process down. Their Document Control system can be accessed from town to town."
"I must find a way to stop their automation from running," he said with a start, feeling awfully cunning.
For the next day, he knew, all the Qs would wake with the sun, they'd rush for their computers and continue to easily make the process run.
And then, the ease, oh the ease! The Qs new and senior, would sit down to meet. They'd meet about visibility, they'd meet about control, they'd meet about ROI and ways that they could meet this goal.
And then they'd do something that got to him most of all. Every month, every Q would run their reports—what gall! Oh, they'd run and they'd run and they'd run and they'd run! And the worst part? In a few seconds flat they'd be done.
This task took him days, at the very least, and he found that he simply just couldn't compete with an electronic beast.
And then the Laggard proclaimed, "I have to stop this thing. For 25 years I've put up with it now, I must stop this QMS from running, I will stop it…but how?"
Then he had a thought, he had a terrible thought! The Laggard had a wonderfully terrible thought.
"I've got it," he said. "I know what needs to be done! With this badge, I look like a Q, exactly like one. All I need is that bag I keep in the office rear, that should be big enough to hold all their gear."
So, he grabbed his big bag and emptied it with one pour, tiptoed out of his office and across the corridor.
Toward Q-ville he went, while all the Qs snoozed in their homes, unsuspecting of this ruse.
Their office was dark so he flipped on the switch, light filled the room and he began working without a hitch.
He looked 'round the room, up high and down low. "These laptops" he said, "will be the first to go!"
With a shuffle and some skips, he moved swiftly with a sneer on his lips.
'Cross the room, he took every laptop, and stuffed them into his bag. "We'll see when I'm done, who's the one to lag."
"And now," said the Laggard, "I will take these as far as can be. Without their tools, the Qs will be on the same page as me."
And the Laggard took his bag and began to speed off, but then heard a small sound…"who's there?" he said with a scoff.
He turned around quickly and there stood a Q, she came out of nowhere, right out of the blue.
Little Mindy Jo Q, who was really quite new, had stayed to do extra work and was now faced with this dilemma…what to do?
She saw the badge, then glanced at his face and with a sigh of relief she wrongfully thought that he belonged in this place.
"Yes," he thought to himself, seeing his way out, and then "yes," out loud, "I'm here to make inspections and throw the old laptops out."
"Your boss wants only the best, so she hired me to bring you new laptops and get rid of the rest."
"I'm throwing these out and then I'll bring new ones back, by morning you'll have them and you'll no longer lack."
And his lie fooled new Mindy Jo Q, then he shook her hand and he bid her adieu.
Everything seemed all right and, with that, she left Q-ville to go home for the night.
Then the Laggard, that sly fool, threw the last laptop into his bag, content that Q-ville would no longer rule.
In Q-ville there was now nothing left, not a thing at all, after this theft.
Then he walked back into the hall and turned off the light. Darkness fell on Q-ville, and the Laggard, feeling jolly, waited for them to discover their plight.
At precisely five before 8, they would discover their fate. Soon, the first of the Qs started to arrive, for they were never a minute late. As they prepared to start their day, the Laggard watched from his office, for he had not gone away.
"They're finding out now that their quality has been taken, they're going to be crushed, there'll be no faking. They'll stand in shock for a moment and take it all in, and then they'll realize they can no longer win."
So he crouched on the floor, with his ear near the door. He soon heard a sound drift across the corridor. It started off slow, then it picked up and started to grow.
This sound wasn't sad, not even slightly so. No, this sound was very happy, why that was, he didn't know.
Out the door he flew and then he stopped short. He couldn't believe what he was seeing, he would later report.
Every Q over in Q-ville, the senior and the new, was now on their phones managing quality, just with a different view.
He hadn't stopped quality from running, it came all the same. Because of this one thing he didn't know…that they were able to take quality on the go.
"It came without laptops, it came without cords! It came without mousepads, monitors or PC circuit boards!"
And he pondered very deeply, he pondered until he could do no more. Then a thought occurred to him that hadn't before.
"Maybe quality," he thought, "doesn't come from making it a manual chore. Maybe automation makes quality mean quite a bit more."
What happened next? The story goes, so they say, the Laggard's quality system went from manual to automated…and he kept it that way.