The Great 2015 ISO 9001 Overhaul–What Changes for the Life Sciences?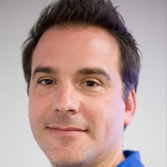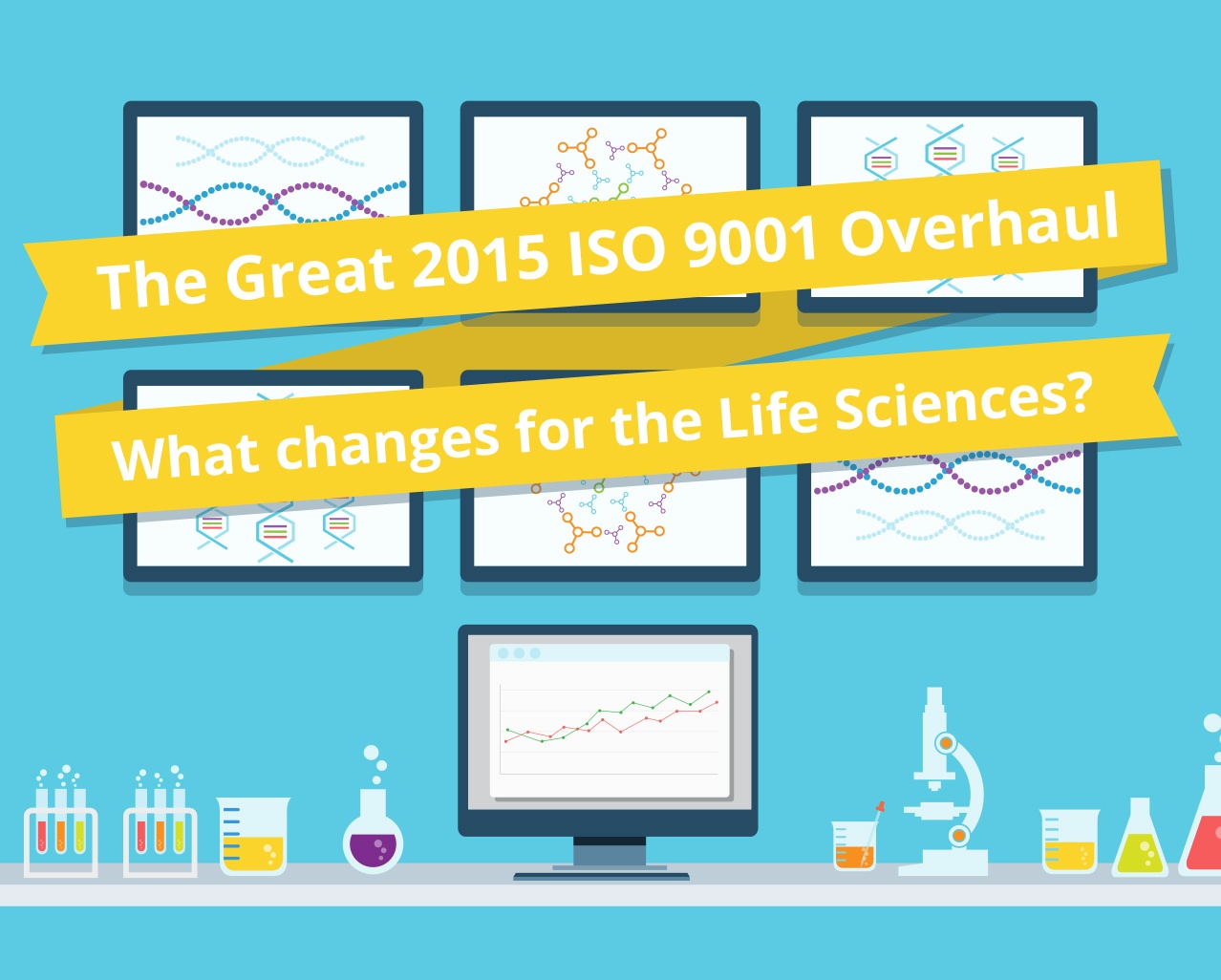 Get to Grips with the 2015 Changes to ISO 9001 and How They Will Promote Quality Leadership in Organizations in the Life Sciences.
As one of the most heavily regulated industries in the world, Life Sciences is currently burdened with such daunting compliance challenges that in a 2014 Price Waterhouse Cooper survey, 47% of executives cited increasing regulatory pressures as a significant barrier to growth and the top concern for their companies' future. Compounding this problem are the risks to maintaining quality emerging from the need to adapt to constant changes in market pressures fuelled by globalization, technological advances and more powerful stakeholders and consumers. It is therefore more important than ever for your organization to develop effective systems, strategies and processes to manage quality.
The revisions contained in the recently released final update to the ISO 9001 Quality Management System (QMS) standard, ISO 9001:2015, provide a series of powerful countermeasures to these worrying Pharma and Life Sciences trends.
The 2015 changes to ISO 9001 are designed to promote the standard as a fundamental underpinning of an organization's attainment of its strategic objectives, rather than simply providing a template for a QMS. As such, they represent the QMS in more consistent and rational manner, aligning with other management system standards, allowing ease of integration with your other organization's functions, such as Risk or EHS for example.
Pharma and Life Sciences companies will discover in the 2015 changes to ISO 9001 a useful tool for improving overall performance, with the introduction of a number of new requirements.
The standard now encourages organizations to:
Recognize that adopting a QMS is a strategic decision

Adopt a risk-based approach to quality management

Engage more with internal and external stakeholders
Is Context Everything?
When designing and implementing your QMS, your organization's context must now be taken into consideration. That means external factors and conditions that affect your organization will have a greater influence on how your QMS is focused and prioritized. Identifying and addressing the demands of regulators, direct customers and end users, supply chain and other external stakeholders as a core factor in your QMS development will ultimately lead to a more robust system that helps your company reach its external objectives.
Leadership Commitment to Quality
There is now an explicit requirement for top-level management to demonstrate direct involvement in your organization's QMS. This means that your senior management now must engage directly with the system, ensuring that quality objectives align with the company's overall strategy. Quality management will encompass the entire organization. As leaders become more meaningfully involved, the change management programs needed to respond effectively to market pressures impacting quality should operate more smoothly.
"…the role of effective leadership cannot be overestimated. Change starts as a vision at the top of a company, and engagement by the executive team can make or break an implementation effort."
Perry Keenan, Senior Partner & Managing Director, Boston Consulting Group
Risk
A risk-based approach to the planning and implementation of your QMS will now be required. Risks and opportunities that could potentially affect the performance and operation of your QMS should be identified and plans formulated to address them appropriately. As the discipline of prevention and continual improvement become an integral feature of your QMS, with risks to effective quality management quantified and actions to address them prioritized, your organization will find it easier to to manage global supply chains and increase regulatory scrutiny.
2015 Changes to ISO 9001 in Action
To demonstrate the effectiveness of ISO 9001:2015, let's consider how it could address a common industry problem. Expiring patents and payer demand for better performing products mean that organizations must continually innovate to maintain competitive advantage via a healthy product pipeline. Yet innovation is a costly process, and many innovations require expertise in a number of scientific disciplines. To solve this problem organizations are resorting to collaborations such as joint ventures and partnerships to fulfil their objectives. In order to be successful, such undertakings would necessarily demand Quality Management Systems that are outwardly focused, require executive engagement and proactively account for risk to effectively address the governance, regulatory and stakeholder issues that would most likely arise.
Takeaways
The trend towards heavy regulatory and market-driven pressures in Life Sciences is likely to continue.

ISO 9001 changes in 2015 can empower your organization to address key challenges in a consistent and coherent way.

Your QMS is not simply a means of complying with regulation, but an integral part of your organization realizing its overall strategy.

Key new components involve reformulating your organization's approach to context, leadership and risk.

ISO 9001:2015 will promote quality management leadership in Life Sciences organizations.
Proof Your Business Against Risk with Our eGuide. Download: Creating a Risk Management Matrix – A Guide for Your Life Science Business.