The Food and Drink Industry in the Proactive Quality Economy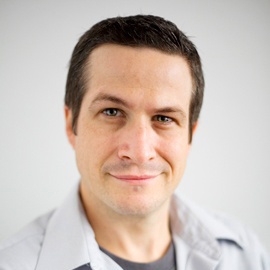 Moving beyond compliance to deliver operational excellence across your food and drink business
Trust and goodwill are running low among European consumers due to product safety concerns, health issues and misleading claims, at a time where social media can spread scares at alarming speeds to a knowledgeable public. So it's vital that food and drink manufacturers make every attempt to secure the integrity of their brand, and we all know that quality and compliance play a huge part in that.
But food safety and quality are no longer just about what's going on within your own organization. Supply chain weaknesses are seen by regulators and law enforcers as largely responsible for food fraud soaring to unprecedented levels. Supply chain compliance and integrity has to be the number one priority for quality managers everywhere, especially for those operating within the food and drink sector, where eliminating risks to public health is business-critical.
This starts with supply chain visibility, and newer technologies are transforming our ability to monitor activities across supplier networks and help everyone keep up with regulatory changes. Nestlé's rallying cry for food producers and regulatory bodies to share big data in the quest to spot emerging food safety problems has resonated across the industry. And the benefits go beyond compliance – improving productivity, with more efficient processes, and helping to make supply chains more responsive and demand-driven, supported by real-time information.
With best wishes,
Tim Lozier,
Director of Product Strategy
EtQ
In recent months, we've been posting resources to help European quality leaders to meet their compliance challenges throughout the enterprise and supply chain. Here are some of the articles you might have missed:
How Food Suppliers Like Parmalat Manage Brand Reputation
Effective brand reputation strategies are critical in this era of tightening regulations and consumer distrust – but which food and drink companies are leading the way?
The Great British Fake-Off - Tackling the Risk of Food Fraud
Food fraud could be posing a serious threat to your supply chain, But awareness of the risks brings stronger protection.
Creating a risk management matrix - a guide for your food and drinks business
A risk management matrix offers a structured but intuitive way of capturing and managing risk. Our how-to guide simplifies the process of creating a risk management matrix for your organization.
9 Ways Food Producers Can Prevent Recalls
At a time when public confidence in food production is low, it's more important than ever that food producers take every possible measure to prevent product recalls.
How Avoidable is the Food Waste in Your Food Supply Chain?
We are all urged to waste less food amid global environmental concerns. Here's how you can tackle food waste across your supply chain.
How to Achieve Supply Chain Traceability in Food and Drink
Supply chains are becoming ever more complex, but cloud-based technologies can ease the challenge of traceability.
How European Food and Drink Companies Like Unilever Make Use of Big Data
Unlocking the secrets of big data in the food industry can deliver a host of wide-ranging benefits for dynamic players – if they strike while the iron is hot.
Mitigating the Risks of Demand-Driven Supply Chains in Food and Drink
Demand-driven supply chains place the consumer at the center of production. But how can you improve response times and mitigate supply chain risk?
Proactive Risk Management in Today's Lean Food and Drink Industry
How proactive risk management can help deliver greater business value across the food and drink industry.
Looking Forward
Over the next year, we'll be exploring the idea of the proactive quality economy, and what it means for the food and drink industry. How do quality and compliance leaders extend their reach and address strategic objectives across the entire modern enterprise?
While the European food and drink industry – employing 4.2 million people and generating a combined turnover of €1.2 billion – operates within some of the tightest manufacturing and control regulations around, it is now also facing a new type of pressure. It must deliver growth in an increasingly constrained environment.
We hope you'll join us as we share ideas and findings in these areas:
Reputation Management – As Forbes recently reported, reputation risk is now a leading company concern, and businesses are particularly under-confident about risks they consider to be 'beyond their control', and that includes the supply chain.
People First – We talk about 'consumerization' to describe markets where consumer expectations are the leading influencer in products and services, a process that's well underway in food and drink. But People First also applies to an enterprise-wide culture where everyone bears responsibility for quality and compliance.
Risk is Good – As the regulatory landscape becomes more complex across verticals, punitive fines and even imprisonment are a growing trend. But it's important not to let excessive risk management become an organisational drag that has a detrimental effect on growth.
Business Change – Growth is an imperative in post-downturn businesses, but enterprise-level change such as mergers and acquisitions and market diversification is itself a source of risk, driving even further complexity and regulatory uncertainty for compliance professionals.
Innovation and Technology – Advanced predictive analytics can now model supply chain scenarios, predict outcomes and make recommendations, but the volumes of data can be overwhelming. The food and drink industry in the EU has a lower R&D intensity than is the case in other regions. How can we foster more innovation?
Beyond Compliance – Growing regulatory complexity means that food and drink organizations need to be proactive to stay on top. Clean labelling is a great example of a pre-emptive move that gives consumers the information they demand. Fostering a proactive quality culture will help the organisation move beyond compliance.