The Convergence of EH&S and Quality Management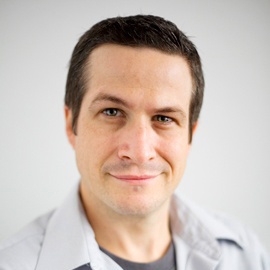 ITTET (In These Tough Economic Times), Companies are always looking for a way to maximize their investments. Whether it is streamlining operations, reducing...(ahem)overhead, or consolidating systems, these measures help to not only keep a company going, but also help to improve in the long-run.
With respect to IT, a growing trend lies in their efforts to improve processes by integrating and consolidating systems. Often, companies "tack-on" new systems to operate processes, until you have a dozen or so systems that have similar functions. IT is now looking to say, "What can we combine to make our lives easier?" For our industry, this is happening in two very similar areas - Environmental, Health and Safety (EHS) and Quality Management Systems (QMS).
So, as a company, EtQ wanted to look at these two processes and see how much we are seeing an overlap. If you think about it in terms of ISO standards (as we here normally do), ISO 9000, ISO 14001 and OHSAS 18001 have strikingly similar components. In fact, over 70-80% of the requirements are virtually identical - a name change here and there, and you have three systems that could potentially be converged into a single, holisitic system - a QEHS, SHEQ, HSEQ....we'll work on the acronym.
In all reality, IT is looking to improve processes. Well, by integrating your EHS and your QMS you are able to do several things:
Enhanced Productivity: In an integrated system, end users are operating in a single environment, as opposed to "jumping" from one system to the next. Furthermore, employee training is reduced and job tasks are combined. This allows for less time adapting to multiple standards and multiple systems, and more time being productive.
IT Consolidation/Cost Savings: It is more cost effective to have one robust system as opposed to separate systems. For example, training time is reduced, the management review is combined, and some functions of the EHS are identical to QMS and can therefore be combined. Combined systems result in a single source, which ultimately leads to better administration and easier implementation. This is because the organization does not have to juggle multiple systems.
Visibility: In integrated systems, visibility is substantially increased across the enterprise in reporting. For example, overlapping issues are more effectively brought to light, better enabling an organization to notice trends and to link those trends to the underlying cause of adverse events. Visibility is also enhanced in management. With reports that span Quality and EHS, there is no loss of communication or data due to disjointed systems, enhancing the reporting process significantly.
Ease of Compliance: Due to the similarities between the ISO 9000, ISO 14001, and OHSAS 18001 standards, regulatory compliance becomes easier. A QEHS combines the common elements of the three standards, further consolidating the compliance requirements.
Ease of Auditing: Audit plans can be easily consolidated to span the standards since the QEHS provides overlap in process requirements. A QEHS eases the process of auditing because there is no need to audit the same tools twice. For example, a separate EHS and QMS solution will both have Document Control system that must be audited for each system. However, combining these systems will result in having to audit only one Document Control system that covers all the standards, cutting both time and costs for the company.
Here's a quick look at how the systems can be combined: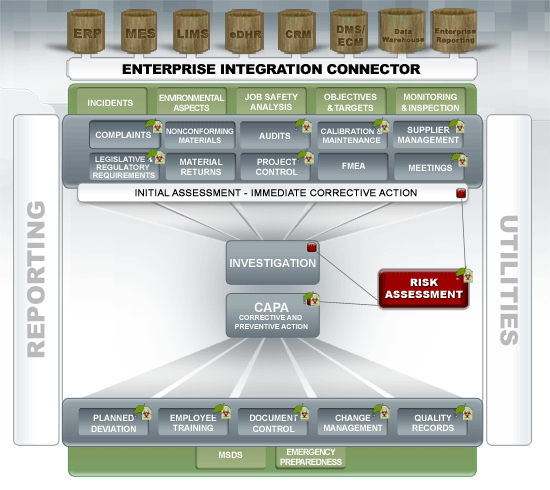 So, it make complete sense to combine the EHS with the QMS - IT is happy because they've consolidated and integrated. Management can see a bigger picture. Employees can operate in a single system. Overall, this is a trend that will not only help with the bottom line many of us seek, but also give us a better, streamlined process from which we can operate more efficiently.
That being said (insert shameless plug) we did a webinar on this very topic a few weeks back that you can access by clicking here.(end shameless plug). Feel free to check it out and let us know what you think.
There are other converging trends that we've been looking at, one of them being QMS and LIMS. But we'll tackle that one another time...