The Classic Rock Guide to Food Safety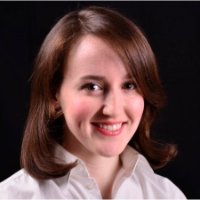 At first glance, you might think rock music has little in comm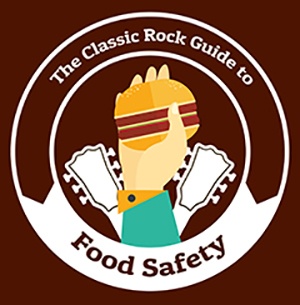 on with food safety. After all, food safety is all about compliance, while rock typically deals with themes around not complying with The Man.
But if you listen closer, you'll find inspiration for your food safety goals in many popular rock songs. To help you see the parallels, we've put together this classic rock guide to food safety, including our own interpretation of the decoded lyrics.
Led Zeppelin: When the Levee Breaks
This classic song is about what happens when a levee breaks. Spoiler alert: cryin' won't help you, and you'll probably have to move.
Lyrics decoded: In the food safety world, we need to take steps that prevent catastrophic events. Some manufacturers are now borrowing approaches from high-risk industries, like using the bowtie model to visualize the causes and consequences of potentially catastrophic events.
AC/DC: It's a Long Way to the Top
In this song, AC/DC describes everything the band went through to achieve stardom. Roadblocks included getting beat up, underpaid, getting had, getting took—apparently, it's harder than it looks.
Lyrics decoded: Just as it's a long way to the top if you want to rock and roll, it's also a long way to the top if you want food safety control. Food safety is an ongoing process, something that's also important to remember to avoid complacency. Plan your work with a Food Safety Management System (FSMS), work your plan and make adjustments as you go.
Rush: Freewill
If you're a Rush fan, you know their songs are full of sage advice. This song is about how some people believe fate or circumstance controls our lives, when in reality we all are responsible for choosing our own path.
Lyrics decoded: To achieve big things, you have to be willing to make choices and challenge the status quo. It's especially true for food safety, where many just accept the way they've always done things. Instead, leaders must be willing to make changes, whether it's taking on an important change management initiative, implementing an automated FSMS or innovating new approaches to food safety.
Tom Petty: I Won't Back Down
Rock legend Tom Petty knows you've got to stand your ground to keep this world from dragging you down. He wisely tells us that there's no easy way out, but that doesn't mean you should back down.
Lyrics decoded: This song is all about having standards and doing what's right even when it's the hard thing to do. In the context of food safety, this goes back to committing to quality and having rigorous corrective action procedures.
Yes, some issues may take several tries to address, involving multiple people and departments or even take a rework of your entire approach for systemic problems. Relying on automated Corrective Action and Change Management tools in the FSMS can help, but the first step is never backing down from high standards.
Lynyrd Skynyrd: Tuesday's Gone
It's kind of a sappy ballad, but it holds an important message. Ronnie Van Zant laments losing a woman, but he also insists he'll try again in the future.
Lyrics decoded: What food safety pros can take away is that more than just mourning our failures, it's just as important to learn from them and move forward.
Take, for example, the concept of reporting. While analyzing past mistakes provides key insight into needed improvements, companies must also monitor leading indicators like post-training assessment results and audit findings. Centralized Reporting tools within the FSMS consolidate your data and provide Risk Assessment capabilities critical to this kind of predictive approach.
Pink Floyd: Comfortably Numb
The title of this spacey rock classic says it all—it's easy to become numb to the world around us, and many of us have even become comfortable with this fact.
Lyrics decoded: To protect food safety, you can't get so set in your routine that you stop noticing things. There are many ways to get more engaged in the process, from beefing up reporting methods to periodically reevaluating your Hazard Analysis and Critical Control Points (HACCP) plan.
And when it comes to things like corrective action requests, audit findings and regulatory control gaps, Risk Management tools can help prioritize high-risk items so you don't become numb to your ever growing to-do list.
Hopefully you enjoyed this fun take on how classic rock can inform your approach to food safety. Because at the end of the day, sometimes it's drawing connections between seemingly unrelated things that leads us to deeper insight about our work.