The Business Case for Sustainable Manufacturing Operations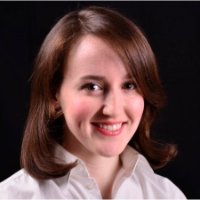 A recent survey showed nearly 2 in 3 companies believe sustainability is critical to s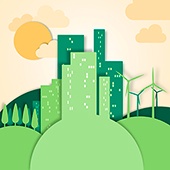 taying competitive in today's global market, with 81 percent of companies on the S&P 500 engaging in sustainability reporting.
But while a growing number of companies are recognizing the bottom-line benefits of sustainable manufacturing, many businesses still see sustainability programs as a net cost. To some, sustainability is just another buzzword, marketing tactic or way to keep investors and consumers off your back.
In this post, we'll look at what sustainability really means, examining some real-life results to see what companies can aspire to when implementing sustainable manufacturing programs.
Defining Sustainability
When we talk about the business case for sustainability, it's important to note that it's not just about bringing a reusable coffee mug, recycling your yogurt containers or participating in a roadside cleanup project.
Sustainability addresses the full range of a company's environmental and social impacts, including throughout the supply chain. It also speaks to the organization's ability to operate long-term while meeting the needs of stakeholders that include customers, employees, regulators and communities.
ISO 14001:2015 for environmental management systems reflects this wider perspective. The most recent version of the standard includes a new section on the context of the organization, requiring companies to identify the needs of relevant parties both inside and outside the organization.
Financial Benefits
While the end-goal of sustainability is effectively managing environmental and social responsibilities, sustainability programs are also proven to deliver substantial financial benefits.
These benefits include:
Lower material and production costs: Tracking resource use and waste management activities improves efficiency and reduces manufacturing inputs, saving money on energy consumption, waste removal and transportation costs.
Fewer regulatory fines and penalties: Environmental legislation is expanding across the globe and creating new regulatory risks for companies. Just look at EU regulations like REACH (Registration, Evaluation, Authorization and Restriction of Chemicals) and RoHS (Restriction of Hazardous Substances), which regulate tens of thousands of substances used in manufacturing.
Enhanced brand value: A full 70 percent of people consider environmental impacts when they make purchases, and they're also getting smarter about it. Companies can't get away with just slapping a green label on products anymore, and social media means bad press travels like wildfire when companies make mistakes. If quality centers on customer satisfaction, then sustainability is something companies can no longer ignore.
Better access to financing: Because sustainability reduces risks related to energy costs, supply chain and regulatory compliance, investors view sustainable companies as more creditworthy and may offer more favorable terms.
Improved employee retention: More than 8 in 10 U.S. workers believe it's important to work for a company where the environment is a top priority. Filling the EHS talent gap means connecting with purpose-driven Millennials, a generation more likely than others to change jobs over sustainability ethics. Ultimately, sustainability reduces the cost of turnover and associated productivity losses, hiring and employee training.
Fewer supply chain problems: Sustainability requires a lifecycle perspective on manufacturing, reaching deep into the supply chain to ensure ethical sourcing of product materials from cradle to grave. Pulling back the curtain on the supply chain improves visibility, leading to tighter supply chain integration and fewer supplier issues.
Real-Life Results
So do sustainability programs actually deliver when it comes to cost savings and increased profits? Absolutely. The U.S. Department of Commerce and the Environmental Protection Agency (EPA) highlight some impressive results across a wide range of manufacturers, including:
30% reduced scrap.
50% reduced energy used on lighting.
85% reduction in water use.
Billions in cost savings for large companies.
Ability to reduce compliance obligations, for instance by lowering quantities of hazardous waste generated.
And there are plenty of examples on the flipside as well, where poor supply chain practices led to contaminated products, costing hundreds of millions in waste and lost revenue. Even worse, some incidents have directly harmed people, like the melamine-tainted baby formula scandal that sickened hundreds of thousands and caused several fatalities.
The data shows that sustainability programs have the ability to increase productivity and deliver higher profits, also helping to build a competitive advantage for truly committed companies. And that's really the key, because you're more likely to achieve these results if leaders buy into the philosophy behind it, providing top-level engagement and resource allocation within the EHS Management System rather than just going through the motions.