Technology's Role in Achieving Six Sigma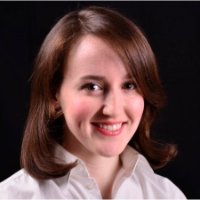 Six Sigma is all about minimizing variab
ility, aiming to reduce defective parts to less than 3.4 per million opportunities. It's an ambitious goal by any standard, and one that's difficult to achieve without tech tools to help you get there.
So what is technology's role in helping companies achieve Six Sigma? Let's look at some of the most essential tools, arranged around to the Plan-Do-Check-Act approach to continuous improvement used in many industries.
Plan
Effective planning tools are critical to laying a solid foundation for Six Sigma. Key capabilities to look for within any Quality Management System (QMS) include:
Product specification management: Beyond standard Document Control tools, companies often need more sophisticated functionality where complex, multi-document hierarchies are involved. Product Specification Management tools simplify the process of managing all of the components and subcomponents involved throughout the product lifecycle.
Predictive risk models: Risk management is essential to achieving Six Sigma, representing a preventive, proactive approach to mitigating risk. Predictive risk models like Failure Modes and Effects Analysis (FMEA) and bowtie risk analysis are a key part of this.
Change management: Any company that can't change effectively and efficiently is dead in the water when it comes to achieving Six Sigma. Change Management tools improve planning capabilities and reduce the inherent risk of process changes, so your company can better respond to new ideas and market changes as necessary.
Do
While planning tools are essential, it's equally important to be able to effectively execute those plans. Two functions are critical here within the context of Six Sigma: employee training and equipment maintenance monitoring.
Employee Training tools address human sources of error, while tech tools that help you manage Assets, Calibration and Maintenance help minimize errors that arise from equipment issues.
The key quality to look for here is integration, since this is what allows you to leverage the data within your overall Six Sigma processes and goals. For example, standalone calibration tracking isn't as useful as tools that let you automatically launch an investigation into equipment issues directly from a centralized dashboard.
Check
The check step is obviously a critical piece of the Six Sigma puzzle. Many companies use specialized statistical software to track their Six Sigma efforts, but this alone is not enough.
Additional tools to help you check your progress include:
Audits: Audit Management tools are a key piece of addressing the source of problems undermining your Six Sigma goals. Integrated capabilities make it easy to save time with mobile audits, link and assign Corrective and Preventive Actions (CAPAs) directly from the audit record and improve audit data quality.
Risk-based reporting: Integrated Risk Assessment tools available in leading QMS systems provide an added level of visibility within your data monitoring capabilities. This helps you identify where to focus your efforts, improving efficiency and preventing errors before they happen.
Complaints and feedback: Using integrated tools to better handle customer complaints and post-market feedback ensures you don't lose a single opportunity to improve your product.
Act
The final step that feeds back into the beginning of the continuous improvement process is taking action based on your findings. Your main weapon here is the CAPA system, but there are several important considerations for using these tools.
First, the CAPA system needs to be integrated with every other step in the process, including documents, change management planning, employee training, asset management, audits and customer complaints. Lack of connectivity means you increase the chances of problems falling through the cracks, creating additional administrative burden while distracting you from your larger Six Sigma goals.
Second, the CAPA system needs to be rooted in risk. This is important for prioritizing open CAPA requests, because without quantifying risk you just have a laundry list of to-do items. Sorting these by due date doesn't necessarily reflect the risk that each represents, creating opportunity for the problem to become widespread.
Finally, risk is also essential to the effectiveness of the CAPA process itself. Without risk-based verification, you have no idea whether the action taken actually reduced risk to acceptable levels. If the answer is no, the item gets fed right back into the top of the CAPA process.
At its heart, Six Sigma is a statistical process, so the particular software you use to analyze your results will depend largely on your unique situation and needs. However, achieving Six Sigma calls for more than statistical software, instead requiring range of tools that support the process from start to finish.