Talent Management – How Innovation can Attract the Brightest and Best to Your Food & Drink Business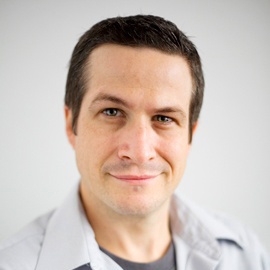 Attracting Staff with Top Food Skills to Your Food and Drink Business Depends on Fostering a Forward-Thinking Culture
The challenge of attracting skilled individuals with robust food skills to the food and drink industry has been recognized for some time, but an ageing workforce is making the issue more pertinent each year. In March, it was reported that a third of the sector's 400,000-strong workforce was due to retire by 2020.
Justine Fosh, the chief executive of the National Skills Academy for Food and Drink, said recently that young people have an "outdated image of the industry", making it difficult to attract talent.
And a survey earlier in the year found that 89% of recruiters either expect it not to get any easier or to become harder to recruit new talent into their companies in 2016.
Many companies are now adapting the way they recruit. One growing trend, common to many industries, is to use social media as a recruiting tool. This year Liam FitzGerald, the recruitment manager at Weetabix, said that social media, including LinkedIn, was now "the number one source for hiring people."
Evolving Expectations
But the food and drink sector faces specific recruitment challenges, tied to consumer perceptions and expanding brand expectations. This means that brand management and addressing consumer trust are central to attracting top talent.
Recent research by Deloitte found that consumer attitudes and expectations towards the food and drink industry are changing. Consumers have traditionally made decisions based on taste, price and convenience. While these remain important, other drivers are increasingly playing a role. These include health and wellness, safety, social impact, experience and – running through all of these as an overarching decision driver – transparency.
Deloitte said that the number of consumers who consider these new drivers significant is "no longer a 'niche' portion of the market." And a similar change is happening in the UK. A study by NewsCred last year found that 76% of food, drink and retail brands have a responsibility to provide health information.
As such attitudes become more widespread, they shape the perceptions of skilled graduates entering the job market and talented people in other sectors, who may tend to overlook the food and drink industry as a potential source of employment.
As consumers become more conscious of safety and health issues, the brand damage caused by needing to recall a product grows, potentially doing significant harm to a company's standing with prospective workers. The total cost of a food recall can hit extortionate levels, once the legal, PR and reputational costs are fully accounted for. Given the reputational risk and its knock-on effect on talent management, investing in good quality management software can be a wise decision to provide protection against similar disasters.
What else is important to attracting and retaining the skills that food and drink businesses need?
A Culture of Innovation
One important factor is a culture of innovation, providing the stimulation that talented people thrive on.
R&D is a current weakness within European food and drink companies compared with global levels. Research by FoodDrinkEurope found that the European food and drink industry has a lower R&D investment intensity compared to other food and drink industries worldwide. In 2014-15, the food and drink industry in Japan made a private investment of 0.73% of its output and the comparable figure for the US industry was 0.57%. Meanwhile, the EU food and drink industry only invested 0.27% of its output in R&D.
But this also represents an opportunity to make a real impact in the marketplace. Scaling up R&D is a great way for companies to indicate to bright potential workers that they are serious about innovation. This is why a company like Innocent Drinks, which nurtures an innovative, entrepreneurial culture, and encourages staff to work on their own ideas, is able to attract and retain the best.
Fostering a similar culture in other food and drink businesses will require migrating from manual processes to digital and automated ones, allowing staff to focus on higher-value, stimulating work. To combat the risk of losing talent, early and frequent recognition is needed, and individuals should be given the opportunity to help solve the company's biggest problems, first of all by establishing a link between individual goals and corporate objectives.
Current conditions in the UK's food and drink industry suggest it can appeal to a skilled workforce. Last year, the sector invested £425m in R&D, translating to over 16,000 new products. So with the right tools and approach, the potential is there for real transformation.
Takeaways:
The food and drink sector faces specific recruitment challenges, tied to consumer perceptions and evolving expectations that have changed the way brands are perceived.
Consumers have traditionally made decisions based on taste, price, and convenience. But other drivers like health, social impact, and safety, are increasingly playing a role.
Investing in R&D is a great way to indicate to bright potential workers with strong food skills that a company is serious about innovation.
Find Out How to Attract and Retain Top Talent to Your Business. Download: "The Proactive Quality Guide to The People First Approach to Quality Management"