Sustainability Trends in the Food and Beverage Industry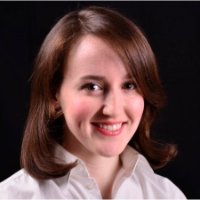 Experts estimate the global population will reach 9.7 billion by 2050. O
ver that same period, food demand may rise as much as 98% as the standard of living rises in developing countries.
At the same time, global climate change has the potential to limit crop yields due to extreme heat and precipitation changes. Even if some regions benefit from an increased growing season, the need to double food production still represents a major challenge for current and future generations.
While agriculture represents most of the environmental resources used to make food, the food and beverage industry can play a key role in helping address some of these challenges.
Measuring the Benefits
A 2015 survey of food companies showed that organizations engaged in product sustainability were more likely to report:
Improved employee retention and recruitment.
Efficiency gains of up to 13%.
Reduced supply chain risk.
Increased ability to meet retailer requirements.
At the same time, the percentage of companies in the food and beverage industry lag behind performers across all industries, making it clear that the industry still has a long way to go.
Goalposts for Success
Researchers have identified several characteristics that companies with successful sustainability programs have in common:
Corporate engagement: Companies where sustainability is part of the DNA from a corporate perspective are much more likely to see positive benefits.
Cross-functional goals: In addition to setting targets like improving energy efficiency or reducing carbon emissions, broader goals that bring together different groups can increase corporate-wide engagement. For example, a pet food company might leverage supply chain, manufacturing and product development strategies to improve sourcing.
Business integration: Rather than standalone programs, it's when sustainability is part of core processes and daily responsibilities that companies make real progress.
Using Technology to Drive Sustainability Improvements
Most food and beverage manufacturers' efforts around sustainability are centered on packaging, reducing carbon emissions and more efficient water use.
No matter where your business is today, technology can be a powerful tool for creating and executing on your sustainability goals. Integrated platforms now make it easy to manage quality, food safety and sustainability from one centralized system. This provides high-level visibility to deliver better results in:
Innovation: One area ripe for improvement in many companies is incorporating sustainability at the design phase, particularly around packaging. Innovating closed-loop systems can also reduce resource use and waste, in many cases allowing companies to design themselves out of permitting or regulatory requirements.
Supplier management: Procurement staff need to look closely not just at Tier 1 suppliers, but also deeper into their supply chain. Integrated Supplier Management tools make it easy to quantify risk associated with individual suppliers in terms of safety, quality and sustainability.
Monitoring and measurement: Tracking and reporting on your results is necessary for creating accountability around sustainable goals. Increasing numbers of companies now tie compensation to sustainability performance, both at the executive level and across the company.
Reporting: Many companies are now using integrated reporting to show business performance alongside sustainability. As for improving the quality of sustainability reporting, global consultancy KPMG notes that less than 10% of companies report on emissions from use or disposal of products, highlighting a need for more robust life cycle assessment.
The global food industry moves billions of tons of products to consumers' tables every year. Food and beverage manufacturers represent a critical part of achieving a sustainable food supply, facing pressures both upstream from the agricultural industry and downstream from retailers. While it's unclear what the future will bring, one thing is for certain—our use of technology will be critical to meeting future food demand.