Supporting a Quality and Compliance Culture Across Your Business - Your FAQs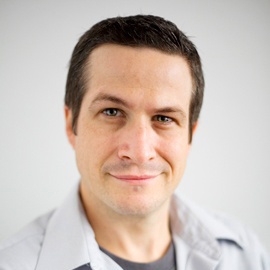 The questions you've always wanted to ask about the role of quality management systems and processes in underpinning quality culture across the enterprise
At EtQ, our customers are some of the world's best known organizations. We work with leading practitioners in the field of quality management, as well as business leaders anxious to instil quality culture and best practice across the enterprise. Here are some of the questions that are frequently asked.
Why does quality culture matter?
The long-term dividend from investment in quality will be stronger relationships with customers, improved reputation and enhanced growth prospects. In the short term, however, quality failures, whether internal or external, create substantial costs.
What if my business isn't regulated?
In regulated industries, the focus on quality and compliance ensures businesses are able to meet their statutory responsibilities, but the broader benefits of quality management system include a rapid return on investment and an improved long-term outlook.
Do I need a quality management system?
The right quality management system for your organization will offer a modular approach that enables you to monitor performance and problems in each relevant area of your business, with automated processes and strong record-keeping.
Is this something even small organizations should consider?
Yes – put systems and processes in place that are appropriate to the size and nature of your business, but quality management should be a priority for all organizations. An adaptable and scalable approach will support your organization as it grows.
How can quality management systems help when social media users pick up a quality problem?
Social media now plays a huge role in disseminating product information. So quality problems can now be propagated rapidly, and that's a challenge for any size of organization. If it was then discovered that the organization did not have a quality system in place, the impact on customer confidence and business performance could be considerable.
What if we don't have the right IT infrastructure to support such systems?
Cloud-based Software-as-a-Service solutions give every business access to sophisticated quality management systems that will support their organizations effectively.
Find out more about the key processes and innovations that will help you build a quality and compliance culture by downloading our free eGuide The Quality and Compliance Management Handbook: Supporting a Quality Culture Across Your Business