On-Demand Webinar: Supplier Quality Panel - Real World Insight into Improving Supplier Quality
Join supplier quality professionals in this webinar panel to learn how supplier quality management can reduce risk and make your supply chain a competitive advantage. Hear their insights, best practices and lessons learned. They'll also share where they are on their supplier quality journey, how they got there and their plans are for the future.

Join this Supplier Quality webinar to learn:
Benefits of supplier quality management
The 4 phases of the supplier quality management journey
How to integrate and automate your supply chain management
How to plan for and manage supplier quality automation
Speakers: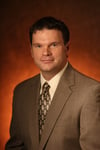 Darrell Williams, Supplier Development Manager supporting supplier facing systems, Oshkosh Corporation, has spent over 20 years in various positions including manufacturing, quality, and supplier development working to improve supply chains. In his current role, he has worked with various functional areas to support the implementation and roll out of a comprehensive QMS solution.


John Rak, Director, Global Supplier Quality & Sterilization Technology, Zimmer Biomet has worked in quality for life science companies for 19 years at organizations including Hill-Rom, Baxter Healthcare and Abbott Laboratories. He holds a Bachelors of Arts in Physics from Carthage College.

Bhavin Virani, Senior Principal Consultant, ETQ, has been in the software industry for more than 10 years. At ETQ, he has been responsible for numerous successful implementations of ETQ Reliance for fortune 500 companies such as ExxonMobil, Mars Inc., Corning, Coca Cola, and Alaska Air. He has been involved in performing technical configurations, gathering business requirements, providing implementation guidance, designing the solution, project management, software validation, and leading a team of software developers.