Risk Management Strategies for the Supply Chain: 3 Key Takeaways from Our Webinar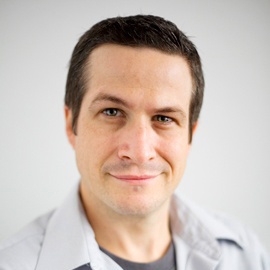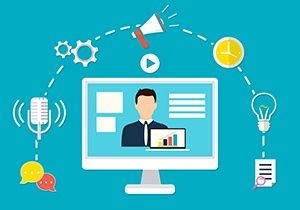 The dynamic of business today is more complex than ever before. Globalization, product competition and the increasing of the supplier network has driven companies into far more directions. How can companies navigate the complexities within their organization, while keeping a strong level of compliance?
The key becomes one of risk-based thinking in supply chain quality. We recently held a webinar on this topic that gave advice on implementing risk strategies for the supply chain.
Here are 3 takeaways:
1. The biggest gaps and risks in the supply chain center around communication: A lot of the challenges around supply chain risk center around having a more traceable, visible way of communicating our key processes, and receiving timely responses to our processes and relationships with the suppliers. The concept of a supplier network is something that is not new, but the execution of this network often is elusive. There are solutions that exist to help us mitigate risk. Most notably, the ability to implement a piece of our system that is separated from our internal systems, but is interlinked in such a way that we can send information to suppliers, showing them only the elements they need to see, is becoming a key realization to achieving supply chain operational excellence. This, built along with a focus on risk mitigation becomes a cornerstone to getting to where we want to be.
2. Risk is still a challenge, but the market (and standards) are moving in the right direction: Risk management, like anything else, is a process. If you can define the steps and logically go about it, you'll be able to build a strategy that doesn't impede on your existing processes, but simply enhances them. Risk management starts with identification of any relevant risks. We want to look at our operations, and determine where the hazards are, and what the risk of those hazards might be. This is not done in a vacuum; you want to assemble a risk team to help identify these risks throughout your operations. Some of the risk management elements are available to us, and we just need to recognize that risk management in itself is a process, one that if followed, and inserted into our daily operations, can uncover more data, decision-making capabilities, and insights into redefining our supplier relationships. With these tools in place, we can effectively take our compliance and quality operations outside of our four walls and extend to a larger supply chain network.
3. The key to success is using risk-based thinking to align our supplier management: While risk management helps us plan and put controls in place, it also requires the proper onboarding, selection and review process within the supply chain. We need to make sure that our supplier approvals are based on more than just specification and cost. We need to shift our thinking to a standard supply chain, to a supplier network. This means that we leverage more suppliers, with risk-based metrics to assess the supplier performance, their viability as an organization, their vision alignment, their regional differences, and select from not just a few, but a whole host of suppliers within the network, based on a risk ranking.
We need to invest in technology to streamline the process. This isn't about connecting the suppliers to our systems alone; this is about building a way for us to create a secure, two-way collaboration with the supplier network to empower them to give us visibility and control over the process, create a seamless link from event detection to event correction across the supply chain, and be able to apply risk-based thinking to the process of supplier management. The supplier network solutions that connect the supply chain to your QMS can go both ways, and it involves the process of breaking down the silos from your processes to the supply chain, making it really one, centralized and standardized process. This is all great from an operational standpoint, but what you want to build in addition to this is a risk management strategy. This helps to truly define the levels in which a supplier is performing and provide you with more decision-making capabilities around the process.
Learn more by watching the webinar in its entirety below.
On Demand Webinar:

Risk Management Outside Your Four Walls