Risk and Reporting: 3 Hidden Problems With Point Solutions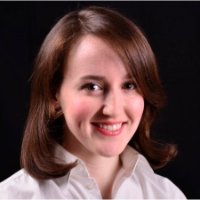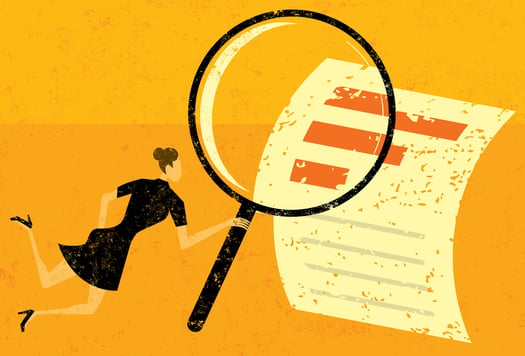 Many companies today are highly specialized, from auto mechanics to home contractors to staffing agencies. "That's all we do," they say, whether it's repairing foreign cars or rehabbing 1920s Craftsman bungalows.

From the company's perspective, it makes sense—focus on what you do best. And in many cases, it's good for those on the purchasing end, too. I know I'd rather work with a contractor who has experience remodeling post-war homes in my specific neighborhood, just as an energy company might hire a consultant who works exclusively with the oil and gas industry.
But when it comes to building your quality, safety or environmental management system, cobbling it together with different software platforms—even if each is designed specifically for your industry—is a dangerous game.
Let's look at a few of the hidden risks associated with using point solutions this way.
Hidden Problem #1: There's No Big-Picture View
If you're using a mishmash of different point systems—say for Employee Training, Document Control, Supplier Management and others—it's unlikely they all take the same approach to quantifying risk (assuming each one incorporates risk at all).
Plus, risk affects every area of the business, from EHS to Quality, Finance and Human Resources. As much as we like to silo these areas, the truth is risk in one department usually connects to risk in another.
Without a standardized way to view, analyze and solve risk items, you inevitably create even more risk by constantly jumping manually between systems. There's no visibility, and things fall through the cracks.
Instead, you need a high-level view of risk across all your processes and departments, allowing you to better spot problems and how they affect other areas. A unified quality or EHS management system lets you do just that, with Enterprise Risk Management tools like:
A Risk Register that serves as a central repository for all risk items and controls

Risk templates you can drag-and-drop into any application to calculate risk at different points in the process

Centralized Reporting that pulls data from multiple departments, allowing you to identify broader trends affecting the company
Hidden Problem #2: Corrective Actions are Like Swiss Cheese
A solid process for handling Corrective and Preventive Actions (CAPA) is one of the foundations of a strong quality or EHS management system. That's because if you don't have a way to effectively handle problems, they inevitably get bigger over time.
Corrective Actions touch every quality and safety process, and each one has its own level of associated risk. Point systems don't give you the visibility you need to prioritize CAPA requests, nor do they let you integrate action items across your processes.
A comprehensive system solves these problems, letting you:
Use reporting tools that filter CAPA requests by risk, so you can prioritize high-risk items

Launch Corrective Actions from any application, like Job Safety Analysis or Supplier Management.

Trigger related applications from within the CAPA system itself, such as when root cause analysis uncovers a problem with Document Control or Employee Training.
Plus, a unified system minimizes risk by helping you report on Corrective Actions throughout the entire journey, from review to root cause, action taken and verification—even when these steps span multiple processes or departments.
Hidden Problem #3: Change is a Minefield
There's no question that executing change nimbly is a requirement to stay competitive in today's business world. The increasing pace and complexity of the global marketplace demands it, and you either move forward or get left behind.
Unfortunately, if your company uses a collection of point systems to manage the quality and safety process, Change Management is a difficult and risky prospect, and may lead you to avoid change. On the other hand, a comprehensive system eliminates a lot of questions, giving you better visibility through reporting to achieve change at minimal risk and cost.
Integrated Change Management capabilities help you:
Use Decision Trees to determine the right type of change to minimize risk.

Track change requests from start to finish according to pre-defined action plans

Ensure appropriate changes are made to related areas, like key documents, Employee Training requirements and supplier specifications.
Choosing the right quality, safety or environmental management software is a serious challenge, especially considering all the specialized options out there. But ultimately, making sure everything runs smoothly simply can't happen if you silo your various responsibilities into different point solutions.
It's ineffective and risky, because it doesn't give you the reporting capabilities you need for a high-level view of how processes—and their risks—interact. Just like all the elements of the production process, you need a solution whose components work together, so you know all your quality and safety efforts are moving towards a unified end goal.

QMS Guidebook: Selecting, Implementing and Using QMS Software Solutions