Recall Management: How to Plan for the Worst [Podcast]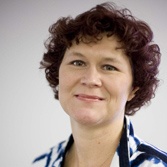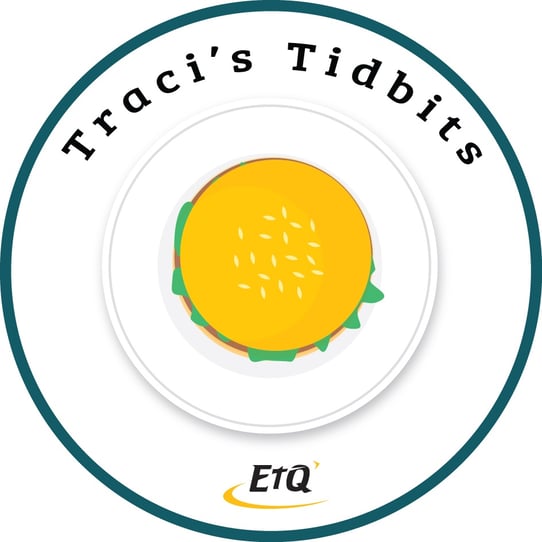 Allergen mislabeling, Salmonella in cucumbers, Listeria in ice cream…the list of food recalls is endless and we are bombarded by recall alerts almost every day. As a food and beverage business, it is critical that you are employing risk-based preventive controls to avoid any potential for a recall. But, as those of us in this business know, sometimes something slips through the cracks and recall becomes a necessary evil. Therefore, it is important to ensure you are prepared in the event of a recall. You will want to start by developing a comprehensive recall program.
Recall Committee
Your first step is to determine who will be on the recall committee. You will need to designate a Recall Coordinator (usually someone in the Quality or Risk Department). It should include a cross-functional team from all departments that would be involved in a recall (i.e. Quality, Risk, Distribution, Procurement, Finance, Legal, Marketing, etc). Each position should have a designated backup person. And all contact information should be included on the list to ensure quick access during communications.
Scope/Purpose
This section should provide an introduction to your recall program. It can also include a statement about management's commitment to food safety and quality. And it might list the rest of the components of the recall.
Definitions
This section will include all the different definitions that are related to the recall plan. At a minimum it should highlight the differences between a Class I recall, Class II recall, Class III recall, market withdrawal and stock recovery.
Class I Recall: A situation in which there is a reasonable probability that the use of, or exposure to, a violative product will cause serious adverse health consequences or death.
Class II Recall: A situation in which use of, or exposure to, a violative product may cause temporary or medically reversible adverse health consequences or where the probability of serious adverse health consequences is remote.
Class III Recall: A situation in which use of, or exposure to, a violative product is not likely to cause adverse health consequences.
Market Withdrawal: A firm's removal or correction of a distributed product which involves a minor violation that would not be subject to legal action by the regulatory agency or which involves no violation, e.g., normal stock rotation practices, routine equipment adjustments and repairs, etc.
Stock Recovery: A firm's removal or correction of a product that has not been marketed or that has not left the direct control of the firm, i.e., the product is located on premises owned by, or under the control of, the firm and no portion of the lot has been released for sale or use.
Recall Flow Chart
You will want to include a flow chart outlining your recall process. A good rule of thumb is to have one flow chart that lists all of your decision making steps and one flow chart for the actual recall procedures.
Listen to my podcast on verifying your recall plan with mock recalls:
(Or listen to the podcast here)
Recall Procedures
While you can capture the high level procedures steps in the flow chart, you will also want a section to detail out each step of the process. This section would include:
Assignment of roles and responsibilities: This is where you will define what each Recall Committee member will do during a recall event/exercise. Non-committee members may also be assigned roles.
Evaluation of the incident: This could come from an internal source such as production nonconformance or CCP deviation, or an external source like a customer complaint or a supplier nonconformance.
Identification of implicated products: This is where you will employ your traceability process to determine which products are affected by the recall and where it all went (some may still be within your control but some may not). You should prepare a distribution list based on where the product has shipped.
Notification of affected parties: Notifications will need to be sent out to appropriate regulatory agencies, the product distribution chain (from your list above), and any consumers as necessary. A best practice is to have these notifications as predefined templates so you can just plug in the needed information easily and quickly. That way communication is being handled in a standardized and timely manner.
Removal of affected products: The last step is to ensure that you have verified that all affected product has been found and properly removed, controlled and/or dispositioned (redirection, destruction, recondition). You will want to complete a verification step to ensure all product has been identified and properly dispositioned. Once you have confirmation of this, you can terminate the recall.
Contact Information
You will want to keep a copy of your recall plan contact information in an easily accessible location. It should include all the contacts that would be needed during a recall situation.
Recall Committee (24/7)

Regulatory Contacts

Technical Consultants

Distribution Chain Contacts

Associated Press

Secondary Language Media Contacts
Templates
Again, having templates that are ready to use at a moment's notice will ease the burden of the overall recall process. They should be standardized, straightforward and only provide the minimum necessary information to inform the external party of the recall alert.
Communication:

Model press releases

Regulatory recall notification letter

DC recall notification letter

Customer recall notification letter

Consumer recall alert

Recall Events Log

Recalled Product Information Data Sheet
Most recall plans follow a similar outline like the one provided above. You will, of course, want to craft it to suit your business needs. The key takeaway is that you proactively review your business processes, determine what steps are needed to complete an effective recall, document the process, train on the process and ensure that you regularly test out the process through routine mock recalls.
Then keep your fingers crossed that you won't ever actually need it.
Recall Management in the Food and Beverage Industry
In this knowledge brief, you will learn how an automated QMS can improve the recall process, best practices of Recall Management and the QMS solutions that support the process, how Recall Management procedures will result in a total system for mitigating recall risk and enhancing the recall process and more.