Quality Standard in Focus – ISO 14001: 2015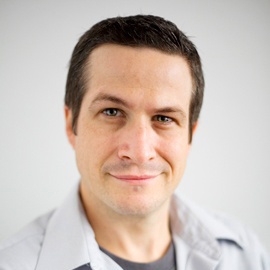 The 2015 revision of ISO 14001 can help you embed improved sustainability practices throughout your business in support of building a quality culture.
The 2015 update to ISO 14001 introduces a number of positive changes to the standard. The new requirements reflect how leading organizations approach environmental management and as such, can help you embed improved sustainability practices throughout your business in support of building a quality culture.
Effective environmental management addresses the full range of a company's environmental and social impacts, including throughout the supply chain. It also considers how a company can operate into the long term while meeting the needs of stakeholders such as customers, employees, regulators and communities. Businesses with successful sustainability programs benefit from improved competitiveness and profitability. For example, Dow Chemical calculated that $1 billion in sustainability improvements have delivered an overall return to the company of more than $5 billion.
ISO14001:15 has been designed to help businesses attain this standard of environmental performance, with two new key measures that are particularly powerful.
Environmental Management Now Involves the C-Suite
Significant improvements to environmental performance involve cultural change, which can really only be driven from the top down. In recognition of this, ISO14001:15 has introduced a requirement that environmental management informs the organization's strategic day-to-day business. As a result, senior management will need to become more actively involved with the Environmental Management System (EMS), ensuring its objectives align with strategic goals. They are now responsible for integrating environmental management into strategic priorities, processes and continuous improvement initiatives – driving best practice and delivering lasting cultural change throughout the organization.
Better Identification of Environmental Context
ISO14001:15 encourages businesses consider the context in which its EMS operates – which means identifying exactly who their environmental performance affects and how to mitigate impact. It requires the business to account for the external and internal issues that affect its ability to achieve positive environmental outcomes. This includes factors like resource availability and climate volatility, as well as relationships with customers, suppliers, government bodies and community organizations.
Taking context into account will improve your environmental performance because it helps you navigate the complex interplay of risks and opportunities that environmental management presents to your business. This promotes processes that yield better results – financially and environmentally.
The main benefit of ISO14001:15 is that it encourages you to think holistically about your EMS – to identify your context, think strategically, analyze opportunities and manage risks. This puts you in a better position to drive continuous improvement from your environmental performance.
Doug Hatler shares his insights on benefits of a holistic focus:
"We are now looking at organizations through a multi-dimensional perspective now. Not just through a regulatory lens. Not just through a management systems lens. Looking at them more holistically – almost as if they are biological systems.
"So we consider an organization as an organism itself and ask – how can we best manage its inputs, manage its outputs? How do we best take care of the people, the sub-organisms? How do we look at these organisms to minimize their footprint on the environment and their impact on society?
"This holistic, systemic approach to solving these problems is something I'm excited about. I've always avoided taking the position that you can't have nuclear, or you can't have carbon. All these things exist. It's about how you manage the portfolio, how you control the risk around it and how you use it to find the best balance between earth and civilization. The planet is going to be fine. It's whether it's going to be habitable by humans. That's my personal perspective."
Download our eGuide and find out more about the latest thinking on quality and health and safety The Quality and Compliance Management Handbook: Supporting a Quality Culture Across Your Business