Quality Matters: QMS Never Takes A Vacation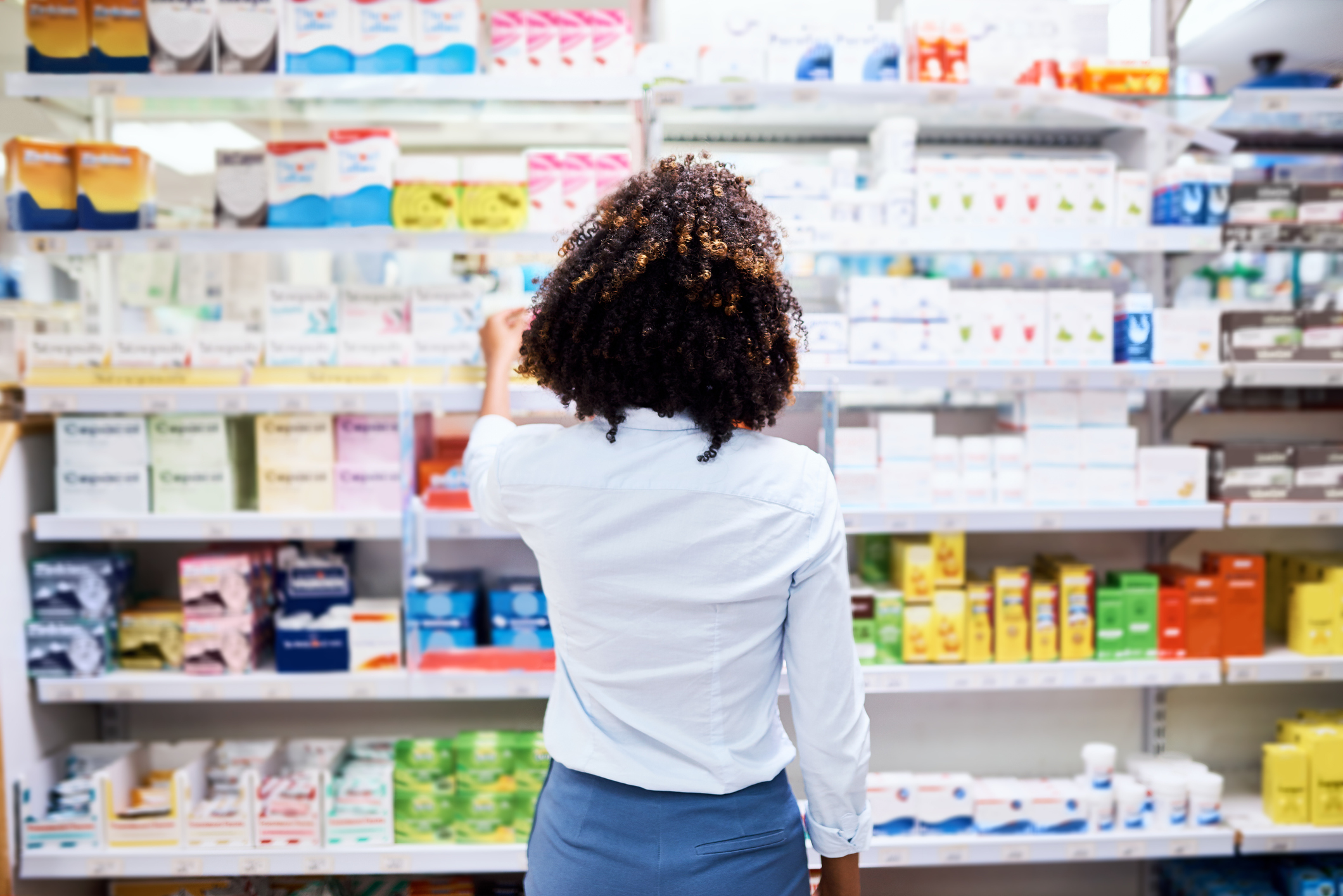 Frogs, fish, fire and the daily work of the FDA ... just some of the QMS topics that surfaced in July.
We have said it before and we will say it again, but quality is under pressure. And while the average person might not be directly effected by a quality pain point, brands are increasingly aware that their internal and external quality management systems could unwittingly be the catalyst for unwanted media and consumer attention.
Type "product recalls" into the ubiquitous internet search engine and you get around 105,000,000 results in approximately 1.02 seconds. Filter that in terms of actual news stories and it takes less than a second to bring up over 21 million tales of quality-centric woe. The food and beverage industry will, thanks to the potential impact on the general population, generate most of these hits, but the simple truth is that everything we need to know about a potential problem is hidden in plain sight.
ETQ's long-standing mantra is that quality creates limitless possibilities. The caveat is that those possibilities can be the difference between success and failure. Companies that have effective quality management systems in place can likely sleep well at night … the ones that don't might as well operate in the Upside Down.
With that in mind, let's take a quick look at some recent news related to quality issues that floated across our radar in July.
FDA warnings are issued for a reason
Shrugging off an FDA warning might seem to be a good idea at the time, but food and beverage companies that don't integrate the agency's recommendations are walking a food safety tightrope.
Food Safety News (FSN) reported that the FDA was unable to confirm whether or not Texas-based Topway Enterprises had acted upon the findings of an inspection at a seafood processing facility, with the company reportedly resuming operations without implementing the recommended corrective actions. Topway had been warned on numerous occasions about the compliance issues at the facility but failed to address these problems and continued to ship products to restaurants and food retailers.
These violations – which stemmed from an FDA inspection in February – would make even the most devoted seafood fan think twice about eating Topway's products. The inspectional observations included but were not limited to poor employee sanitation and production practices, pools of black water on the fish cooler floors, uncleaned utensils and the accumulation of residues on seafood processing tables.
As a result of this laissez-faire attitude to product quality (which included extensive sanitation issues and several positive tests for listeria), the FDA said that it was suspending the facility's registration as per the requirements of the 2011 Food Safety Modernization Act (FSMA). The company had, the agency said, displayed an unwillingness to not only correct "severe violations" but also cease any operations that were knowingly shipping products that were unsafe for public consumption.
No HACCP, No U.S. Import
Media theorist Marshall McLuhan's oft-cited concept of the global village may have had its roots in evolving communication technologies, but the availability of exotic foods from across the world has made the theory a reality. As you might expect, this has made overseas compliance with local food safety regulations a hot topic in terms of product quality.
FSMA, for instance, made compliance with domestic standards one of its cornerstones, and the FDA has stepped up the pressure on both importers and international food producers. And not every foreign company is playing ball.
According to FSN, the FDA has "unresolved issues" with a Japanese seafood processing company, describing most of the responses to an inspection as not adequate in terms of compliance with U.S. food safety regulations. Tokyo-based Tsukiji Motohiko reportedly does not operate with a Hazard Analysis and Critical Control Point (HACCP) plan, a standard part of a quality management system that addresses the analysis and control of the biological, chemical and physical hazards that relate to the production of raw food.
The FDA has told Tsukiji Motohiko that it must follow a HACCP plan or risk losing its right to export seafood products to the U.S. Without this QMS process in place, the company's vacuum-packed fish is likely to be adulterated. In other words, packed and processed under insanitary conditions and liable to be contaminated with allergens or dangerous toxins.
The Japanese company has – to date – ignored the warnings from the FDA, and its lack of a HACCP plan is likely to mean that its U.S. agent will also be hit with costs related to the ongoing non-compliance.
Fresh food is good for you …
Common wisdom dictates that fresh fruits and vegetables are the key to a healthy lifestyle. This may well be true, but the health-conscious among us should be aware that other creatures also enjoy a salad.
FSN reported that parasites are hitching a ride on a wide range of fresh produce, spreading multiple cases of Cyclosporiasis across Michigan. The intestinal disease is normally found in tropical or subtropical regions, so its increased presence in the Wolverine State is ringing alarm bells.
Health officials believe that the microscopic parasites are unlikely to be domestic, and warned that the contamination will be difficult to trace back to any one point in the supply chain.
"Cyclospora contamination often occurs prior to the food arriving at a food distribution center and restaurants," said Tim Slawinski, Michigan's Food and Dairy Division director, in an interview with FSN. "This type of contamination is not easily removed by standard produce rinsing."
On the plus side, the average consumer can't see the parasites. Which is a distinct bonus when you think about the kinds of unwanted surprises that might have already hopped on board the supply chain.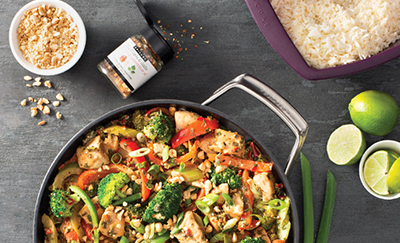 A recent study by the University of Illinois, cited by FSN, found that over 50 percent of 40 reported food safety incidents involving animals in packaged produce involved frogs, with lizards, snakes, mice, birds and a bat also discovered in salad greens and mixed vegetables.
Fresh produce has become extremely popular in the U.S., the authors of the report said, but the average consumer is probably not expecting to find a dead animal in their leafy greens. The problem is not that these creatures have been included in the packing process, but that it is unclear as to whether this constitutes a food safety crisis or a food quality management issue.
In addition, there is a possibility that these animals may be carrying some sort of disease, although the report noted that outbreaks of food-borne illness from a deceased Pacific Treefrog are rare.
The study, which looked at reports dating back to 2003, said that 95 percent of the incidents had occurred between 2008 and 2018, and noted that frequency had increased significantly in recent years as more producers introduce industrial-scale harvesting processes. And while automation and speed to market have had an effect on product quality, a human-centric alternative is not always feasible.
"You'd have to spend minutes checking each plant," said the study's lead author Daniel Hughes. "Romaine, for example, is lettuce folded on lettuce, where it's easy for moisture-seeking frogs to hide. From a business perspective, can you really spend minutes to check each leaf?"
Curious about supply chain visibility? Download this ETQ whitepaper to find out how to solve the challenges.
Copy editing is a quality pain point
Avid consumers of content might find obvious typos or errors extremely frustrating in digital or print media, but a misprint in an instruction manual for a kitchen appliance could have far-reaching consequences in terms of public safety.
The Independent reported that consumer electronics company Bush has contacted hundreds of customers after a typing error was found in the manual for an oven. According to the news source, the misprint was in the section that related to the cable connection, which essentially meant that anyone who installed the appliance using the provided instructions could wire the connector box wrong. This would cause the oven to overheat, the company said, and increase the risk of fire.
When you consider that a malfunctioning fridge-freezer was the root cause of London's residential Grenfell Tower fire in 2017, then the need to make sure that installation instructions are accurate becomes clear. Seventy-two people died in the Grenfell incident, for instance, with more than 70 other residents injured. And while a typo might not appear on the surface to be a quality concern, it takes on added significance when electronics or electric appliances are involved.
Automaker proactively prevents engine fires
Sticking with the prospect of an unexpected fire, the BBC reported that Volvo would be undertaking a global recall of over 500,000 cars due to a fault in the engine.
The recall affects diesel vehicles produced by the Swedish automaker between 2014 to 2019, with the company telling customers that "in very rare cases" a plastic component in the engine. manifold can melt. Volvo stressed that the chances of the car catching fire were minimal, but it was taking a proactive stance to the issue.
Volvo has long been associated with car safety, and the company constantly cites this feature as one of its core values. In addition, Volvo is considered to be a leader in the field of safety innovations, with the company recently investing in tech startups that are focused on identifying not only tiny faults that could have a bearing on a vehicle's performance but also the quality of the cars as they come off the production line.
Employee discovers undeclared peanuts
Creating a culture of quality in an organization is often viewed as a long-term project, but it always helps if the workforce proactively calls out a potential issue.
A recent recall of chocolate chip cookie dough bars by an Illinois food and beverage company was sparked by an employee biting into a bar and discovering that the product tasted of peanut, FSN reported. The labeling made no mention of peanut, and the bar was marketed as being nut-free.
The unidentified worker did not have a peanut allergy, but those who do run the risk of an extreme or even life-threatening allergic reaction if they inadvertently consume the popular legume. Thankfully, no illnesses were reported, and the bar's manufacturer – JuJu Bakes LLC – attributed the problem to a temporary breakdown in the production and processing systems.
ETQ's stated belief that quality creates limitless possibilities is one of the reasons that companies trust us to deliver effective software solutions. Our quality management software features built-in best practices and best-in-class flexibility, both of which allow brands to optimize the critical processes that drive excellence through quality.
To find out more about how ETQ can help your organization along its quality journey, contact us today. Alternatively, reach out to our quality professionals and ask for a demo of our Reliance 2019 SaaS solution.