Quality Matters: Papayas, Pig Ears And Trampolines ... All Part Of August's QMS Landscape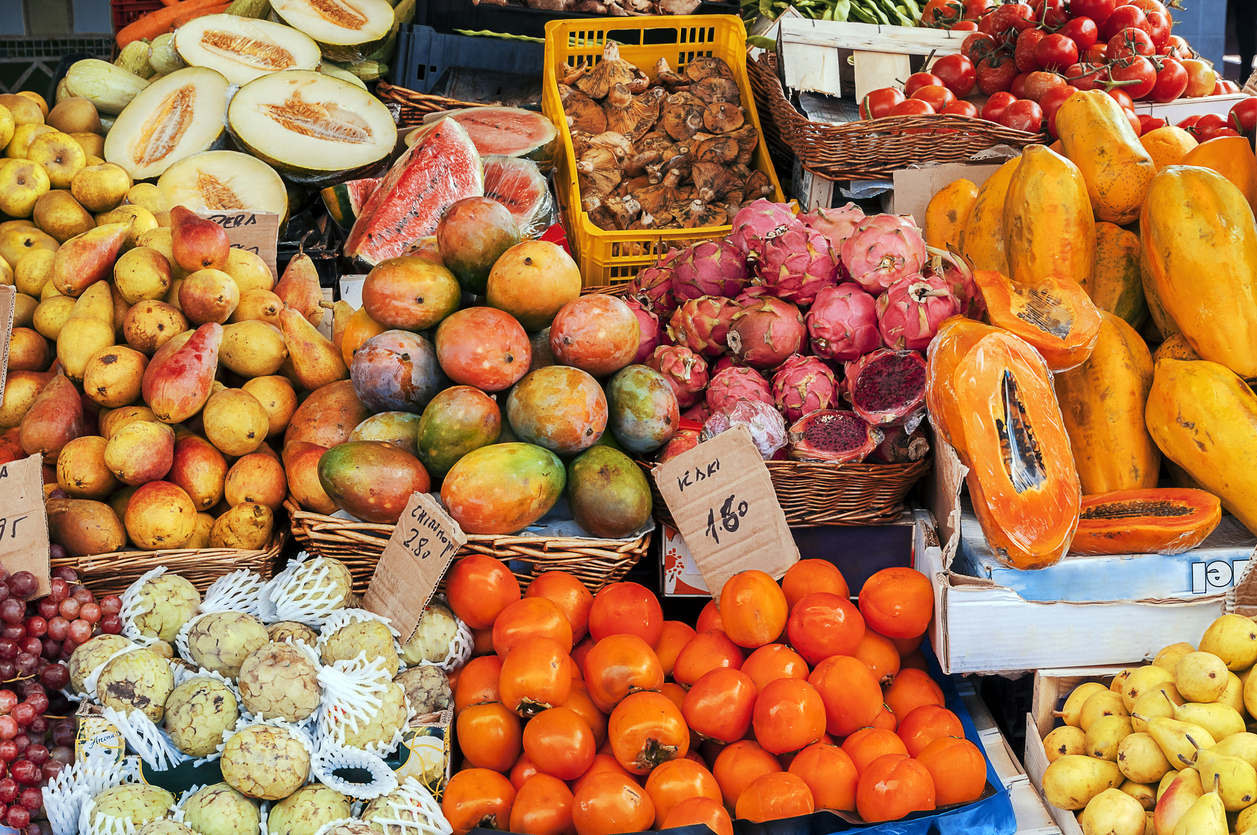 Summer is over, but product recalls are not affected by the changing of the seasons.
The end of summer is often the moment when people start thinking less about vacations and more about how the rest of the year will play out. And while winter is coming, there will be an increased focus on hitting established financial targets and maintaining product quality in the run-up to the coming holiday season.
In fact, the last few months of the year are always pivotal in terms of how a company plans for its future. Product life cycles aside, decision makers will want to avoid any situations that could have an adverse effect on the bottom line, and quality management is likely to be at the top of the list.
The caveat is that quality pain points do not adhere to a pre-defined schedule, especially when you consider that the daily news cycle continues to give us a never-ending stream of recalls and compliance issues.
Quality creates endless possibilities. The flip side is that poor quality can damage both brand reputation and consumer confidence, with the added bonus that companies might find themselves scrambling to react to situations that could have been avoided. Effective QMS would seem to be the answer, but time is not always on quality's side.
Taking all of this into account, here are some news stories from August that highlight the need to remain vigilant in the quality landscape.
FDA is targeting papayas
The food and beverage industry is always in the product recall spotlight, but the FDA seems to have focused a lot of its time recently on the carica papaya family.
Food Safety News (FSN) reported that imported papayas are apparently behind a series of Salmonella outbreaks, with officials at the FDA calling on companies to get their house in order. According to the news source, there have been eight individual outbreaks since 2011, with a total victim count of 500 (which includes two deaths). Produce safety is a key part of the Food Safety Modernization Act, and an increased consumer demand for what are considered to be exotic fruits has raised the stakes considerably.
The agency has gone so far as to issue a letter, addressed to the growers, harvesters, packers, distributors, exporters, importers and retailers of the pear-shaped fruit. This "call to action" includes a laundry list of food safety requirements and best practices, with a warning that the FDA has a duty to protect "consumers from contaminated food" and will aggressively pursue companies who continue to introduce adulterated produce into the consumer marketplace.
Around 1.2 million cases of salmonella are reported in the U.S. every year, according to the Centers for Disease Control, and reducing the chances of adulterated foods reaching the consumer is critical. In addition, CNN reported that some strains of the infection are becoming immune to certain antibiotics, although these strains are more likely to have emerged from beef or cheese products.
To date, only one country has been identified as supplying contaminated papayas – Mexico – and the FDA has been scathing in its criticism of food safety standards in the industry as a whole.
One company (who the agency claims knowingly engaged in a pattern of supplying fruit with severe health consequences) has fired back, stating that its operations do not violate food safety laws and that it would go so far as to fight the FDA accusations in court. Suffice to say, this could be just the beginning of the Papaya Wars …
Pet treats can cause human illness
Salmonella is also rife in pet treats such as pig ears. And while the average person is unlikely to consume these items themselves, the FDA has disclosed that around 35 states are currently experiencing a human outbreak that can be directly traced back to the popular treats.
According to FSN, the agency has issued an import alert for adulterated products, citing a serious threat to human and animal health. The FDA is currently investigating a link between pig ears and salmonellosis after the CDC reported 143 cases of human infection after exposure to pig ear treats. Three U.S. companies have recalled products and the FDA is advising the public to remove these products from their homes.
With that in mind, the FDA and the CDC are conscious that this outbreak may persist, especially as pathogens such as salmonella are hard to contain. Pets, for instance, can carry the bacteria without appearing to be ill and there is tendency for the contamination to spread to humans through affectionate actions such as allowing an infected animal to lick an owner's face.
The contaminated products have been traced back to exporters from Argentina, Brazil and Columbia, the news source said. High-profile retailers like Pet Supplies Plus have already notified the public of possible infection, and the FDA will be increasing its scrutiny of imported pig ears for the foreseeable future.
Time to stop licking the cookie bowl.
Parents who let their children lick the bowl clean of excess cookie dough prior to baking should probably look away now.
The FDA (among others) is stepping up its efforts to make consumers aware of the plethora of disease-causing germs – E.coli, salmonella and listeria, to name three - that can be found in uncooked dough or batter, with the agency advising people to "resist the temptation to eat raw dough." The problem is that raw dough is made with flour and while the latter may be processed, its key component – wheat – is susceptible to all kinds of external influence.
Wheat fields attract animals, and these creatures may not have food safety in mind when they heed the call of nature. Flour, according to FSN, is not treated to kill off microbiological bacteria that exists in animal feces. And while the finished product might look OK to the naked eye, it can contain pathogens.
The key thing to remember is not that the flour is contaminated, but that people rarely eat flour raw. Instead, the product is added to other ingredients to make bread, pies, cookies and cakes. Flour is also added to boiled foods – noodles, dumplings, pasta – and is the source of breading for fried foods such as chicken or fish. On the plus side, as long as the food is cooked properly, then the process should eliminate the pathogens.
Over the years, there have been numerous recalls associated with flour, many of which come from trusted names such as Gold Medal, Pillsbury and General Mills. Back in 2009, raw pre-packaged cookie dough was linked to an E.coli outbreak, with the company involved adding an additional heat-treating step to its quality management processes.
So, the moral of this story is simple. Don't let your kids lick the bowl clean.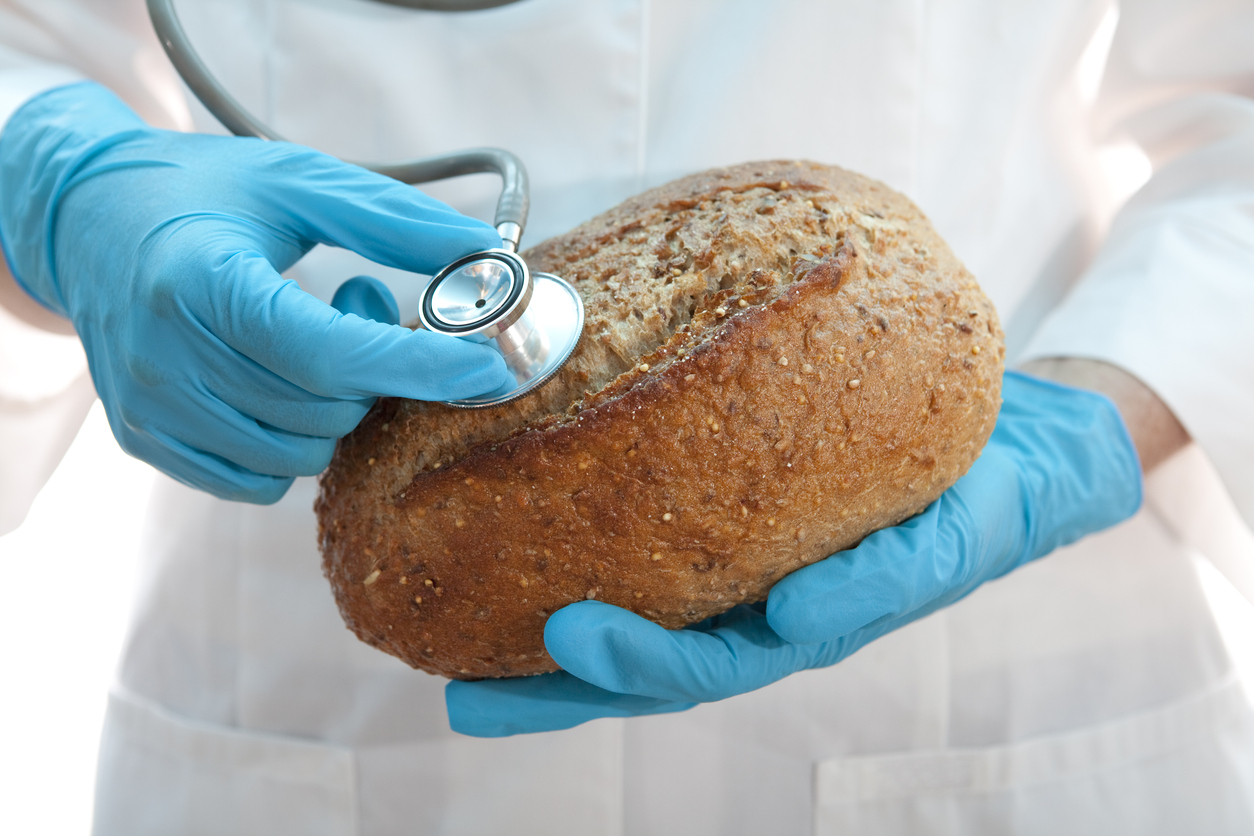 Look out for dangerous furniture
Whisper it quietly, but household furniture could be trying to kill us.
A recall of over 3,000 dressers by home goods retailer Kirkland was sparked by the realization that the furniture had the potential to tip over without warning. According to Consumer Reports, the company decided to recall the units after the Consumer Product Safety Commission (CPSC) deemed them "unstable if they are not anchored to the wall" and cited entrapment hazards that can result in injuries or death.
Furniture manufacturers are bound to an industry safety standard that requires products such as dressers to pass a basic stability test – a 50-pound weight is hung on an open drawer, for example, while the others remain closed. Tip-overs are responsible for a number of injuries in the home, with Consumer Reports citing industry research that reveals that an incident leading to an injury occurs every 15 minutes. Even more disturbing is the fact that one child dies every two weeks when a piece of furniture falls on them.
"Though the industry's voluntary safety standard was recently amended so that shorter dressers, not just tall ones, are also subject to it, consumer safety advocates, including those at Consumer Reports, do not think the standard is tough enough to prevent tip-over injuries and deaths," wrote Consumer Reports' Rachel Rabkin Peachman. "For example, many advocates would like to see the testing standard improved by raising the test weight to 60 pounds and assessing the product's stability while more than one drawer is open. This would more accurately reflect the weight of a young child and the way people use dressers."
Trampolines and water bottles … also dangerous
This may seem to be blindingly obvious but apparently trampolines can be responsible for fall and injury hazards.
USA Today reported that around 23,000 Super Jumper trampolines were recalled after its distributor received reports of the metal railings breaking while the item was being used. In other words, jumping or bouncing on the trampoline caused it to break.
The product was mainly sold online and was originally manufactured in China before being imported and distributed by a Californian company. The recall covered three products of varying size, with the quality issue traced back to the welds on the metal legs on both the enclosed and stand-alone versions. The company is now issuing a repair kit to alleviate the potential for the metal legs buckling under sustained pressure and is confident that this will fix the problem.
When you consider that the target market for trampolines is probably children, then reinforcing the support structure is a good thing to do. The problem is that the younger members of society seem to be under attack from all angles.
More than 5.7 million kids' water bottles are subject to a product recall after a potential choking hazard was discovered. According to CBS News, the CPSC said that the bottle's clear silicone spout – the bit you use to drink from – can detach and get lodged in the throat. These bottles have nationwide distribution and are sold both online and in bricks-and-mortar retailers such as Costco, Walmart and Target, said the CPSC recall notice.
No deaths have been reported to date, but the news source said that there had been 149 reports of spout detachment and around 18 of these spouts were found in children's mouths.
Blame your product recall on BERT
Artificial intelligence is likely to be part of the QMS landscape in the future, but automated solutions could help to identify and speed up product recalls from online reviews alone.
An AI-focused project by the Boston University School of Public Health (BUSPH) found that the technology was able to predict food product recalls from Amazon reviews with 74 percent accuracy. According to a published study, the BUSPH research team programmed its existing "deep-learning" AI resource – the brilliantly named Bidirectional Encoder Representation from Transformation (BERT) – to comb online reviews to see if there were any threats to public health by looking for words like "sick," "label," "ill," "foul," and "rotten."
The AI then cross referenced those reviews with existing FDA recalls and identified the three-quarters of the actual recalls. As an added bonus, BERT then found 20,000 potentially unsafe food products that remained un-investigated (at time of writing) by the FDA.
When you factor in the recent Wall Street Journal investigation into Amazon's third-party sellers, then BERT's ongoing insights could not only have an impact on product quality but also speed up the recall process itself. Around 4,100 items for sale had been declared unsafe by federal agencies, according to Business Insider, but were still available for purchase via Amazon, a situation that was quickly alleviated by the company reportedly removing thousands of listings. Sadly, the WSJ team was unable to confirm if BERT was the digital whistleblower.
"Health departments in the U.S. are already using data from Twitter, Yelp, and Google for monitoring food-borne illnesses," said the study's senior author, Dr. Elaine Nsoesie, assistant professor of global health at BUSPH, in an interview with Medical Xpress. "Tools like ours can be effectively used by health departments or food product companies to identify consumer reviews of potentially unsafe products, and then use this information to decide whether further investigation is warranted."
ETQ's mantra that quality creates limitless possibilities is one of the many reasons that companies trust us to deliver effective software solutions. Our quality management software features built-in best practices and best-in-class flexibility, both of which allow brands to optimize the critical processes that drive excellence through quality.
To find out more about how ETQ can move your organization further along its quality journey, contact us today. Alternatively, reach out to our quality professionals and ask for a demo of our Reliance 2019 SaaS solution.