Oh No…They're Here! A Tale about Audit/Inspection Readiness [Plus Podcast on Preparing for FSMA]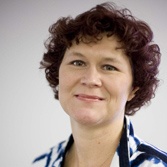 I used to work for a popular family restaurant (you may have heard references to it in your favorite geek show). They have a great 3rd party audit program. Quarterly, unannounced visits from their auditor were meant to keep them on their toes and help identify any gaps that may be occurring within each location. Twice a year, a company QA person (namely me and my colleagues) would go out with the auditor to shadow them.
One day my auditor and I show up at the back door of a restaurant. One of the safety rules was that they have to look out the little door window to verify that it is safe to open it. We rang the bell and a face popped up in the window. My auditor flashed her company badge and we got the "1 minute" gesture. Apparently the restaurant team did not realize that the door was not sound-proof because we started hear the frantic shouts of "the auditor is here." It took them 10 minutes to open the back door (thank goodness it was summer and a nice day). Now imagine their surprise when they found that it wasn't only the auditor that they had kept waiting but one of their company's QA reps. They had some excuse for why it took them so long to let us in but the auditor and I both knew what was up. The funny thing was, it was a restaurant that always did well on audits and inspections. So, why did they feel the need to run around trying to "fix things" when they know they need to be inspection and audit ready at all times?
The moral of the story here is not whether they were ready or not but whether they felt like they were, and therefore, should not panic when an auditor or inspector shows up. By making us wait, we now felt there must have been some things that weren't up to standard and we will probably look a little closer and dig a little deeper than if they had let us in right away and just chatted us up for 10 minutes in the manager's office. So, what could this team do to ensure they feel audit/inspection ready at all times?
Are you ready for FSMA Focused Inspections? Check out my podcast on FSMA readiness and learn how you can get prepared
Or listen to the podcast here
Food Safety Culture
We hear a lot about food safety culture these days. That's because it is key to ensuring that everyone within your organization—from the C-suite to your hourly employees—not only understand the importance of food safety, but that they live and breathe it. Your frontline employees are truly your most important asset and you must ensure they receive the right training and support so that they can clearly articulate and practice good food safety. If the culture promotes strong food safety values then everyone will buy in to the necessary programs and practices that keep your brand, team and customers safe.
Employee Training
We don't know what we don't know. Never assume that your employees know all the proper procedures and practices that need to be followed to maintain food safety. You need to have a robust food safety training program to be administered to EVERYONE at hire and throughout their career with your company (this again should involve upper management down through your frontline employees). You will want to test their knowledge frequently and monitor their behavior to ensure there are no gaps that need addressing. Keep yourself educated…take training courses, keep up with regulation changes, and ensure you are working collaboratively with your corporate QA and regulatory resources.
Internal Auditing
The best way to know how well you are doing is to audit yourself. By verifying that you and your team are following your food safety management system standards, you can ensure every location is compliant with industry and regulatory requirements. This can be done informally by monitoring employee practices and the facility's condition but really should be a more formalized program within your food safety repertoire. You will want to appoint a cross-functional audit team, identify gaps, document findings, determine corrective and preventive actions (CAPA), assign CAPA tasks, follow-up to ensure they are completed and then record everything for future reference. You should look at every aspect of your business—document review, facility tour, employee practices, service vendor review, etc. Some internal auditing can be done on an annual basis while other might be done on a monthly, weekly or daily basis, all depending on your business needs.
Documentation/Recordkeeping
And always remember, if it hasn't been documented, then your auditor or inspector will view it as not being done. The only proof that you have of a specific food safety activity is through the documentation of it. So whether it is as basic as recording temperatures during cooking or ensuring you have all your documents properly versioned and signed off on, you need to have a robust recordkeeping system in place to show compliance during audits and inspections.
These are just a few tips on how to ensure your team is confident that they can be audit and inspection ready at all times. Don't make that auditor or inspector wait outside your back door. Take it from me, it only irritates them and makes them that much hungrier to find that record or practice you may have missed. For more information on this topic, check out our podcast and on demand webinar below.
On Demand Webinar: FSMA Inspection and Audit Readiness--A Practical Guide
In this webinar, we will discuss how to be audit and inspection ready at all times. It will include a discussion on the challenges and best practices around internal audits, customer audits, supplier audits and GFSI certification audits. We will also outline some of the ways you can leverage technology to provide better management of your Audit Program.