Mitigating the Risks of Demand-Driven Supply Chains in Food and Drink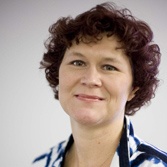 Consumers increasingly call the shots in terms of supply and demand... so how do you ensure your business manages supply chain risk and keeps customers happy?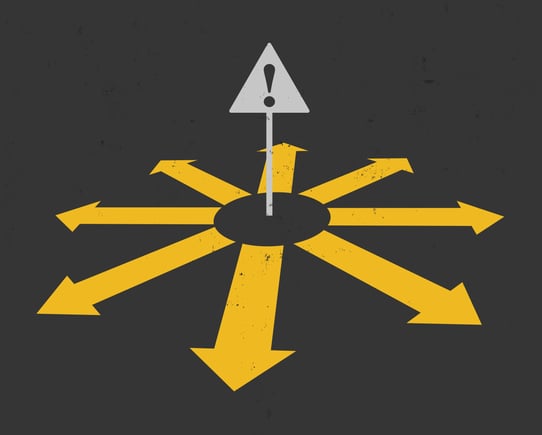 Businesses need to focus on demand-driven supply chains like never before... and that could mean visualizing supplier management processes in an entirely new way.
Changes in consumer behavior dictate that businesses have to jump, and jump high, to meet demand in an increasingly complex landscape.
The combined forces of omni-channel retailing and greater access to technology have contributed to the emergence of the demand-driven supply chain, which places the consumer at its core and seeks to respond to buying trends and fluctuating demand in real time.
Accessing omni-channel retailing on the move on mobile devices as well as at home, the mobile consumer:
Reads reviews, compares prices and orders online from myriad sources

Has high expectations in terms of quality and availability of goods

Shifts focus according to trends – for example, will seek out fresh, organic produce

Is more discerning, due to technology, and less trustful, because of supply chain breakdowns
Recent scandals in the food industry have damaged confidence, and only greater transparency and leaner, more accountable systems will address this.
The demand-driven supply chain:
Is more of a network

Is circular, not linear

Has the consumer at its center

Embraces technology

Utilizes big data
Place the consumer at the heart of everything you do by moving to demand-driven supply chain management and, as KPMG points out, you will be on your way to getting on top of supply chain risk and anticipating supply chain demand.
The Challenges
Balancing risk with demand is notoriously difficult, especially with the persistence of information silos, meaning that communication with trading partners is fragmented.
With the traditional supply chain model, data can be hard to dig out, let alone utilize, and so meeting real-time demand is a constant challenge. Omni-channel retailing poses an additional supply chain risk in terms of highlighting poor responsiveness.
The Solutions
A renewed focus on data derived from customer purchases is key. Your competitors will be looking at optimizing their offer in a reactive, consumer-centric way. So should you.
Harnessing big data and utilizing cloud platform technology are two ways you can mitigate the risk associated with demand-driven supply chains. By switching to platforms that encourage visibility across the supply chain, your business can respond quickly, using real-time data. This in turn will facilitate decisions that at present you may find difficult, such as re-routing shipments to meet demand or communicating with suppliers to achieve fast turnaround.
Key steps to achieving a demand-driven supply chain include:
Placing the consumer at the center of real-time data analysis

Forecasting from the store

Responding to demand trends using point-of-sale data

Addressing 'out of stock' supplies and reducing inventories

Planning supply chain logistics with flexibility in mind

Improving on-shelf performance

Driving costs out of the supply chain
Food and Drink is one of the most heavily-regulated industries and presents some of the most challenging problems in terms of supply chain risk. By placing the consumer at the center of everything you do – collecting real-time data and utilizing cloud platform technology – you will be able to communicate more effectively with partners, forecast with greater accuracy, and more effectively manage supply chain demand.
A large U.S retailer recently resolved issues concerning supply chain demand by integrating processes and systems for supply and capacity planning. By optimizing functionality across the business, the retailer was able to operate more efficiently; improving visibility, reporting mechanisms and analytics, and utilizing an integrated response to demand. The business reported faster response times and improved capacity planning.
Data sharing and updating your systems ultimately leads to improved analysis of customer behavior. Integrating existing supply chain modeling tools with new technologies will enable you to:
Predict ahead in terms of supply volatility and fluctuating demand

Trace products, shipments and orders

Improve logistics management

Respond to real-time demand

Share data easily across integrated systems

Access global trade networks and potential partners
The overall goal in managing supply chain risk is to achieve greater efficiency by being more agile and responsive. Demand-driven supply chains, in placing the consumer at the centre of operations, allow you to reach optimized performance and meet complex demands, making you ultimately more competitive and profitable.
Takeaways:
Aim for total visibility in terms of supply and demand across your entire supply chain.

Supply chain modeling tools should encompass both forecasted demand and actual demand.

Seek to utilize global harmonization to place the consumer at the center of operations.

Information silos could be getting in the way of quick response times to fluctuating demand.

Embrace new technologies and aim for innovative, breakthrough products.
Achieve full traceability in your supply chain. Download: How to Achieve Supply Chain Traceability in Food and Drink