Merger Mania in the Life Sciences – 8 Key Risks of M&A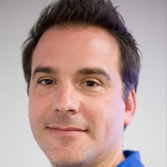 Life Science Mergers and Acquisitions are on the Rise, but Risk Management is Crucial if M&A Deals are to Add Genuine Business Value
Mergers and acquisitions (M&A) activity spiked ever higher during 2015 and looks set to continue climbing. Data from the Thomson Reuters Deals Review shows there were 468 global life sciences mergers and acquisitions last year – 11 percent up on 2014 and 90 percent higher than the trough experienced in 2012 in the wake of the global financial crisis. There is good reason to expect deal-making to continue at a frenetic pace. A recent study from PwC points out that companies are continuing to consolidate as they seek to increase market share – and also that many businesses are now choosing to focus on their core competencies, which is leading to more divestures. It also helps that many companies have cash on their balance sheets, following the period after the crisis when shareholders were anxious for businesses to show caution.
However, while mergers and acquisitions offer attractive opportunities to life science companies, planning, executing and delivering on transactions isn't always straightforward. Businesses that don't plan for the risks and dangers of life sciences mergers and acquisitions, building in risk management at the due diligence stage, may find that deals don't add the value hoped for.
It's crucial to pay attention to these 8 key risk areas:
Geographical Differences
According to a report from law firm Reed Smith, 87 percent of life sciences companies currently considering M&A opportunities are focused on cross-border deals. These transactions bring particular challenges in this sector, as companies are confronted by different regulatory regimes, varying market dynamics and diverse legal systems. These issues will need to be carefully probed, particularly when a company is moving into a new market for the first time.
Intellectual Property
Life science businesses often stand or fall on the quality of their intellectual property. It is therefore crucial to assess what intellectual property rights a business has – for example their scope, how they're owned, their validity and when they expire. These may include patents, trademarks, trade names and copyrights, but also pending applications for patents, or even work that is currently in development. Assessing that a business owns and protects its intellectual property should be a key consideration prior to and during the deal.
Legal Liabilities
Liability risk is a major issue for every company in the life science sector, with businesses often finding themselves on the wrong end of litigation, including class actions. In the final three months of 2015 alone, five major pharmaceuticals companies were targeted in multi-billion dollar lawsuits. Acquirers in life science mergers and acquisitions will want to understand whether there any outstanding claims at the target company – including any problems that may be hidden within subsidiaries – or potential problem areas where there is potential for claims to arise. It's also worth looking at the previous claims history of the company – has it been adversely affected in the past, and if so, is there any evidence of systemic problems that might lead to further claims in the future?
Regulation
Life sciences is a highly-regulated sector, so this will be an important focus at the due diligence stage. Does the business have all the authorizations it requires, and are these still in full force? Are there particular issues in certain countries? To what extent is the company able to engage in marketing? In addition, life science businesses are bound by broader regulatory concerns – many companies make extensive use of data and analytics tools, for example, so data privacy regulation should be a key focus.
Systems and Data Integration
Bringing two businesses together is bound to cause IT issues as managers seek to integrate different systems and processes. A recent study from Deloitte found that while life science companies have often sought to find workarounds and fixes to bring systems together, the trend now is for mergers and acquisitions to act as a trigger for IT renewal. Key focuses include simplified enterprise resource planning infrastructure and a move towards cloud-based systems. Businesses making acquisitions will need to assess how to integrate the target's IT infrastructure – and the extent to which investment in new systems will provide a return on investment.
Workforce Issues
Cultural fit is a key consideration during the M&A process, particularly in the life science sector, which relies on highly-educated and skilled employees. Careful attention must be paid to integrating workforces that may be used to operating in very different ways. Compensation will certainly be an important element – to what extent, for example, should key staff be locked in with long-term reward structures?
Supply Chain Problems
Look out for supply chain issues during any life science mergers and acquisitions transaction. In other industries, businesses routinely change their suppliers following deals (or at any other time), but this may not be straightforward in life sciences. As one recent report from the solicitor Mayer Brown pointed out, active ingredients, excipients, and packaging components are subject to extensive regulation.
Product Quality
Customers of both organizations will expect to see no difference in product quality following a deal, but ensuring consistency of standards across the new enlarged business may be challenging, particularly where new production processes and systems are being introduced. Focus on business continuity planning to get products right the first time.
For life science companies that confront these challenges, planning ahead to mitigate or even neutralize risk, mergers and acquisitions activity offers the opportunity to deliver on the business's strategic vision and enhance shareholder value. But those businesses that don't identify the traps in advance risk blundering straight into them.
Takeaways:
Life science mergers and acquisitions continue to increase, but every deal carries significant risk.
Risk management should be a vital part of due diligence as life science companies consider mergers and acquisitions transactions.
Risk management in life science mergers and acquisitions requires companies to consider threats, ranging from legal liabilities and regulatory issues to problems with the workforce and supply chain.