Mapping Your Food Safety Management System to ISO 22000: Key Tools and Processes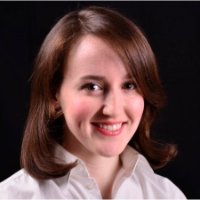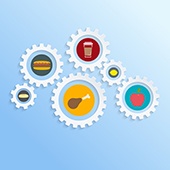 The International Organization for Standardization (ISO) is currently in the process of updating ISO 22000 for Food Safety Management. The revision is currently in the Draft International Standard (DIS) stage, with final publication expected in 2018.
One important change coming is that the new standard will follow the recently adopted Annex SL structure, a common high-level structure used to organize all new standards and revisions.
Aligned with the Plan-Do-Check-Act (PDCA) cycle, this structure makes it easier to integrate ISO management with daily activities, also streamlining the process of earning multiple certificates.
Today's post will help you map your Food Safety Management System (FSMS) to ISO 22000, so you can identify gaps and lay the foundation for a smooth transition.
Plan
Sections 4, 5 and 6 of the new high-level structure are the planning steps in the PDCA cycle. For these sections of the new standard, several FSMS tools will come into play:
Document Control: Your Document Control system helps you manage permissions and reviews for key documents such as work instructions and specifications.
Risk Management: Like other ISO revisions, this standard will have a stronger focus on risk-based approaches during the planning phase.
Hazard Analysis and Critical Control Points (HACCP): Creating your HACCP plan includes identifying Critical Control Points (CCPs), establishing monitoring procedures and creating workflows for nonconforming materials and corrective actions.
Do
Section 7 of the new high-level structure concerns support, while section 8 is devoted to operation. These sections help you determine how you'll execute the plans created in previous phases.
Key FSMS tools to focus on here include:
Employee Training: Your Employee Training system should do more than just check the box. It should also include ways to verify employee knowledge and awareness.
Nonconformance Management: An automated FSMS allows you to track nonconforming materials and defects within the production system, so you can better pinpoint the source of the problem and minimize wasted product.
Supplier Management: These tools help you identify and prevent food safety issues that arise from suppliers. You'll want to set up your FSMS so that you can benchmark suppliers, assign corrective actions and create customized shipping and inspection rules.
Equipment and Assets Management: Regular equipment calibration and maintenance is an essential part of food safety. This helps keep production running smoothly, preventing problems through proactive equipment maintenance.
Check
Section 9 of the new high-level structure deals with performance evaluation. This section represents the all-important check step in the PDCA cycle, where you take a step back to look at your results and strategize how to improve them.
Two tools are especially important to this step, and those are Audit Management and Reporting. Maintaining a regular audit schedule is critical to continual review of your performance. Audit Management Software helps you meet standard requirements by helping you:
Create your audit plan.
Access ISO 22000 checklists.
Save time by conducting mobile audits on a tablet.
Automatically upload results to the FSMS.
Link findings with corrective actions as needed.
Reporting and management reviews are also a key part of the ISO process. Your Centralized Reporting tools should make this easier by allowing you to quickly pull together data from all areas of the FSMS. By aggregating the data for you, your team can spend more time digging into what it means and how to improve your numbers.
Act
Section 10 of the new high-level structure deals with improvement. This is where Corrective Action tools come into play. You want to create custom workflows for different types of corrective actions, since it will help automate your process.
You should also be able to link corrective actions back to audit findings and nonconforming materials, helping ensure problems don't fall through the cracks. Finally, your Corrective Action process should include some element of risk-based verification, so you can see whether the action measurably reduced risk.
All in all, these tools provide a foundation for food safety. Rather than using them in isolation, however, many companies are moving towards integrated systems that link these steps together. Cloud-based Food Safety Management Software makes it easy to create your own custom FSMS, providing the foundation for a streamlined process that protects consumers, improves efficiency and streamlines compliance with regulations and standards.