Making the Case for Automating Your Emergency Preparedness Plan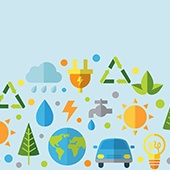 First responders are suing a chemical company over Hurricane Harvey injuries. According to ISHN, first responders in Texas have filed a million dollar lawsuit against a chemical company, alleging that they were injured by dangerous chemicals because the company failed to adequately prepare for Hurricane Harvey.
This article states that the lawsuit was filed by seven police, fire and emergency medical technicians against the company after they allegedly and "repeatedly denied that the chemicals were toxic or harmful in any manner," and said that "first responders relied on these representations and suffered serious bodily injuries as a result."
Power systems at the facility, 25 miles north of Houston, were knocked out by flooding, which caused flammable organic peroxides stored at the site to heat up, explode and burn.
The company has responded to reports in a statement that "it had followed its hurricane preparation plan and had redundant contingency plans in place." The statement also said, "However, unprecedented flooding overwhelmed our primary power and two sources of emergency backup power. As a result, we lost critical refrigeration of the products on site."
According to ISHN, at least 15 emergency workers were taken to a local hospital and treated for smoke inhalation. Although, the company is denying the suit in a report that reads, "we deeply regret that anyone suffered harm as a result of the havoc wreaked on our plant by Hurricane Harvey."
The U.S. Chemical Safety Board has launched an investigation of the incident and the Environmental Protection Agency is monitoring the site for pollutants.
How can events like these be avoided, or prepared for?
While natural disasters are outside of a company's control, automated EHS Management can help soften the aftermath through:
Scalable Emergency Preparedness Plans: EHS Management software processes typically include an emergency preparedness plan. The key is to be able to scale the plan based on the level of disaster. Having contingencies put in place to extend within operations outside of the disaster zone—and regularly auditing those external operations to ensure help when one area is compromised—is a resourceful method of protection.
More Effective Communication: This is a key part of any emergency plan. Having a centralized method for routing and approving communication is a key component in ensuring an effective recovery effort to any workflow in a crisis event.
Integrated Processes: Processes drive any management system—whether Quality Management, EHS Management, Crisis Management or similar processes. Centralizing these processes in a Document Control system and ensuring those processes are properly trained on is a key component to ensuring speedy recovery to a crisis.
Emergency situations happen—an automated emergency preparedness plan helps to ensure the best possible outcome in each scenario.