Deciphering HARPC from HACCP—Let's Talk About the Differences (Podcast)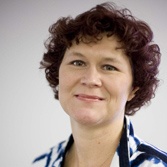 There has been a lot of discussion lately around the FSMA requirement for risk-based preventive controls, otherwise known as HARPC (pronounced harp-see). At first glance you may say—what? I already have a HACCP plan…why are they re-inventing the wheel and slapping a new acronym on it? But, once you take a deeper dive into understanding HARPC you will discover that they aren't the same. Yes, HACCP is definitely a part of a risk-based, preventive control program but it is only one component of it. A literature review will provide you with a plethora of resources in which to learn about HARPC including the HARPC definition and requirements, comparisons between HACCP and HARPC, and how to prepare for HARPC implementation. My goal is here is to summarize what I have learned about HARPC (so far) and help you to start speaking the "HARPC lingo."
HARPC = Hazard Analysis Risk-Based Preventive Controls
Similar to HACCP we are going to identify all the hazards we find in our process, but in the case of HARPC, we will look beyond just our process flow into where our raw material is coming from, how our facility and personnel could introduce hazards, how site security can affect hazard risk, and how finished product can be exposed to hazards after production. Hazards can be intentional or unintentional, natural or man-made. Once we have identified all our hazards we will need to complete a risk assessment and assign a significance level to them. Anything that is considered a significant risk then requires a preventive control to reduce or eliminate it.
Preventive controls will consist of our CCPs from the HACCP plan but should also include control points from our prerequisite programs or other food safety processes such as recall plans and supplier management programs. Most preventive controls will be measurable and easy to monitor (cooler temperatures, hand washing compliance) while others may be more nebulous and difficult to capture (do we have an effective recall plan?). The idea is to capture what documentation we can on those areas that have measurable metrics and have comprehensive plans and procedures for those that do not.
Learn more about Risk-Based Preventive Controls in my podcast:
Or listen to the podcast here
Monitoring, Corrective Action and Verification will be similar to what we do for HACCP but expanded to cover all preventive control processes and measures that fall under our HARPC plan.
Monitor and record any measurable controls (e.g. CCPs, CPs, QPs)

Initiate corrective action for deviations/nonconformances (identify gaps or new hazards, prevent recurrence, mitigate adverse events)

Verify that the plan and its control measures are working (hazard/risk is actually being reduced or eliminated)
Recordkeeping and Documentation will be critical because the FDA will be able to ask to review all documents and records related to our HARPC plan. These documents and records need to be maintained for at least 2 years, should cover everything from policies to forms with accompanying records and test results and should be easily accessible for quick retrieval when requested by the regulatory agent.
Lastly, just like HACCP, we will need to reevaluate or "reanalyze" our plan periodically. This should occur any time there is a significant operational change to the facility, product, process, and/or raw material, or at least every 3 years (if no significant change triggers it sooner). Remember to complete the reanalysis and document it prior to instituting the operation change to avoid a noncompliance.
Understanding HARPC will be key to successfully transitioning from the current food safety program to one that meets FSMA requirements. Do your homework and be prepared…implementation is just around the corner.
Free Knowledge Brief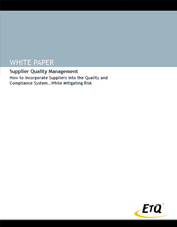 7 Steps to Developing Your HARPC Plan
The Food Safety Modernization Act (FSMA) is requiring all food and beverage facilities to implement a Hazard Analysis and Riskbased Preventive Controls (HARPC) plan. Leveraging technology can ease the burden of putting this risk-based preventive control system in place. In this Knowledge Brief, learn the steps to implementing a HARPC plan and how EtQ can support your goals.